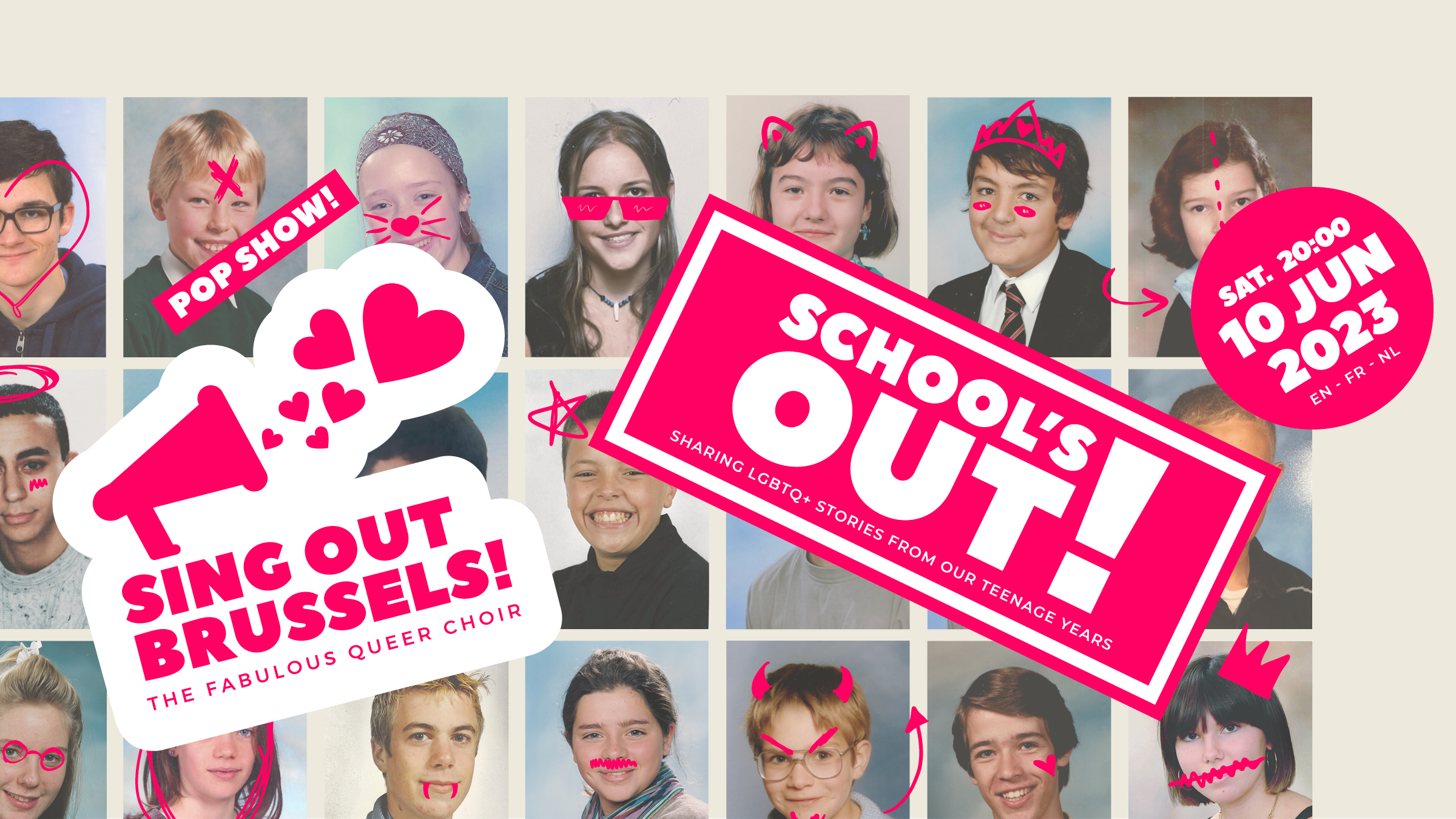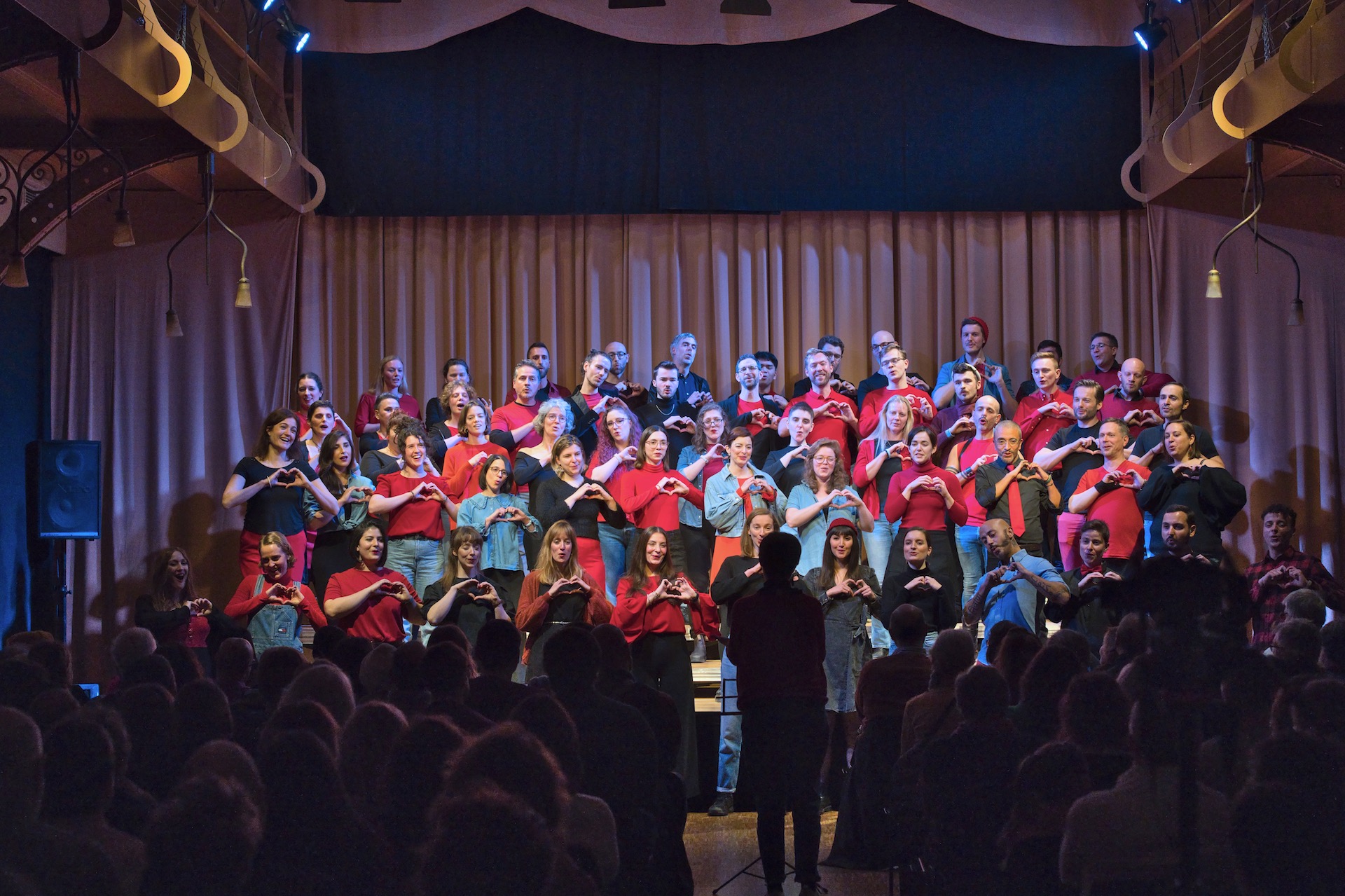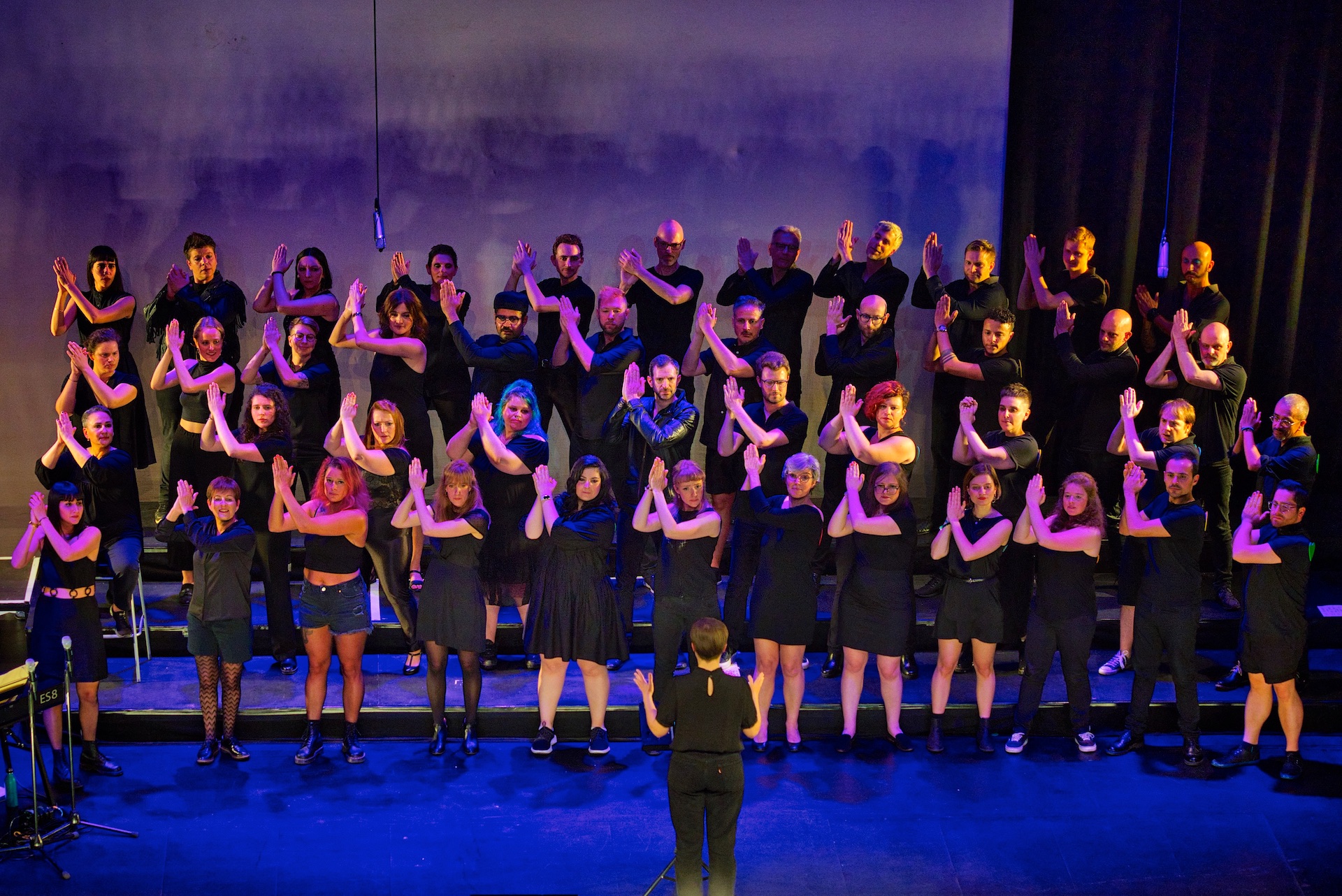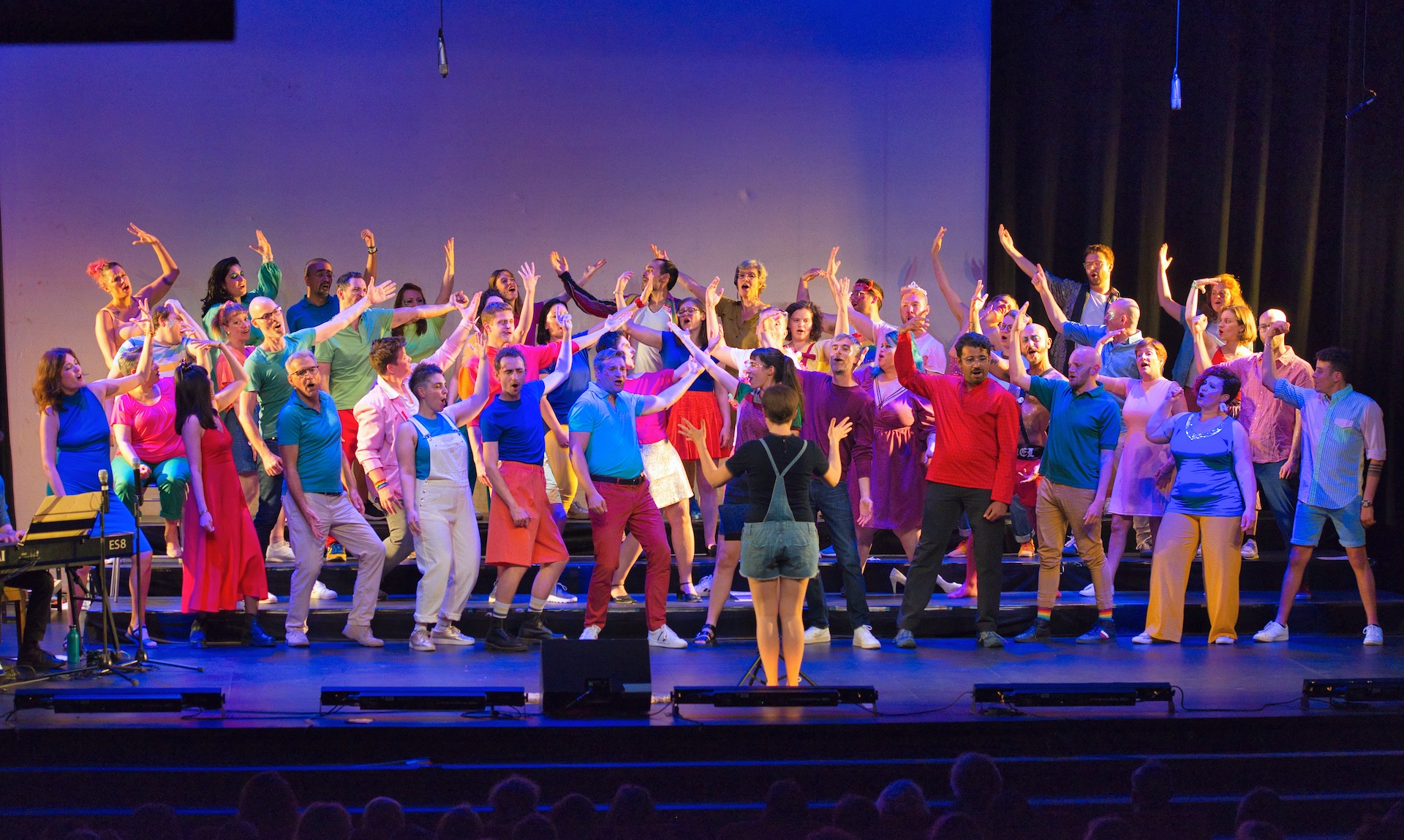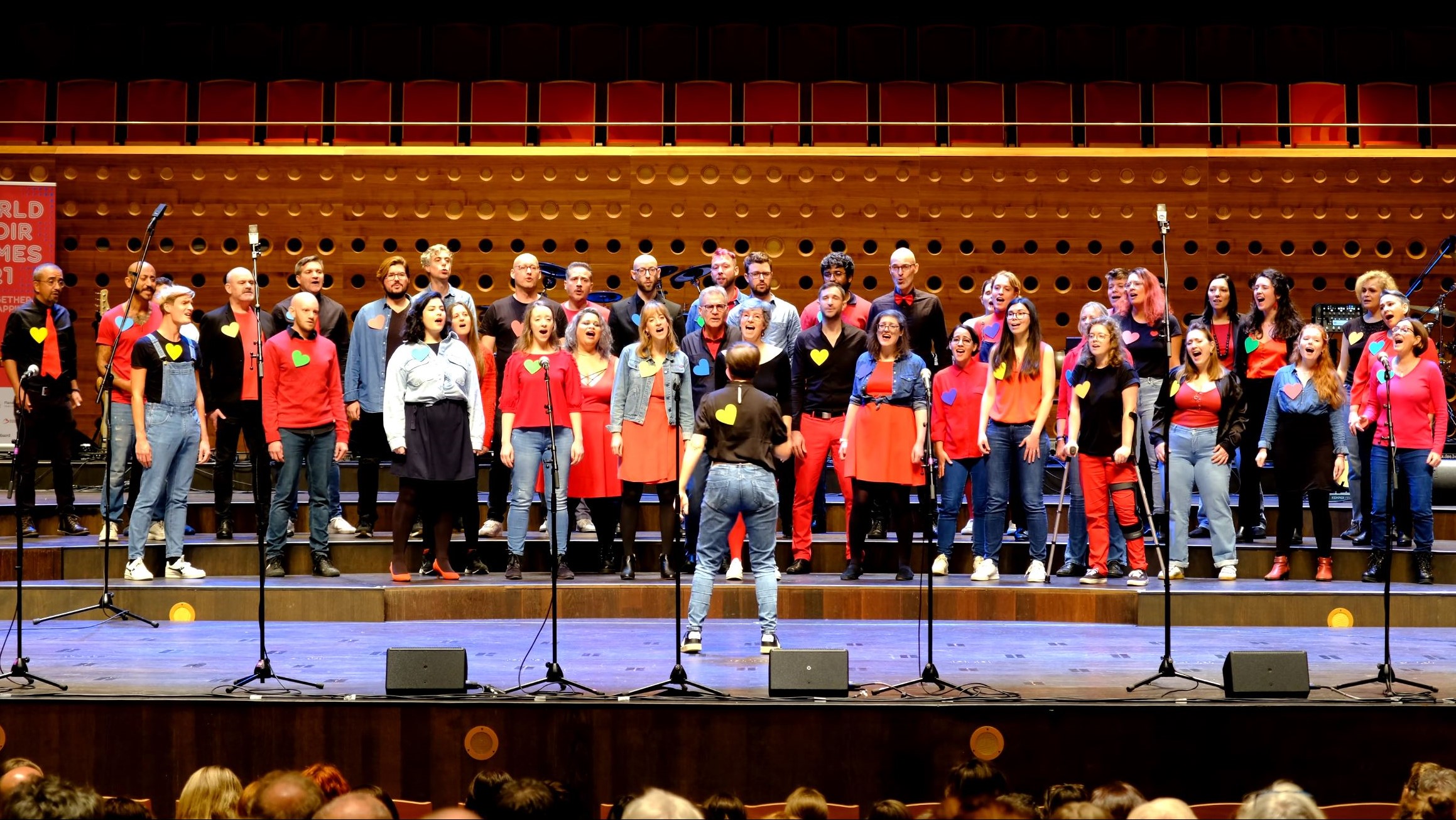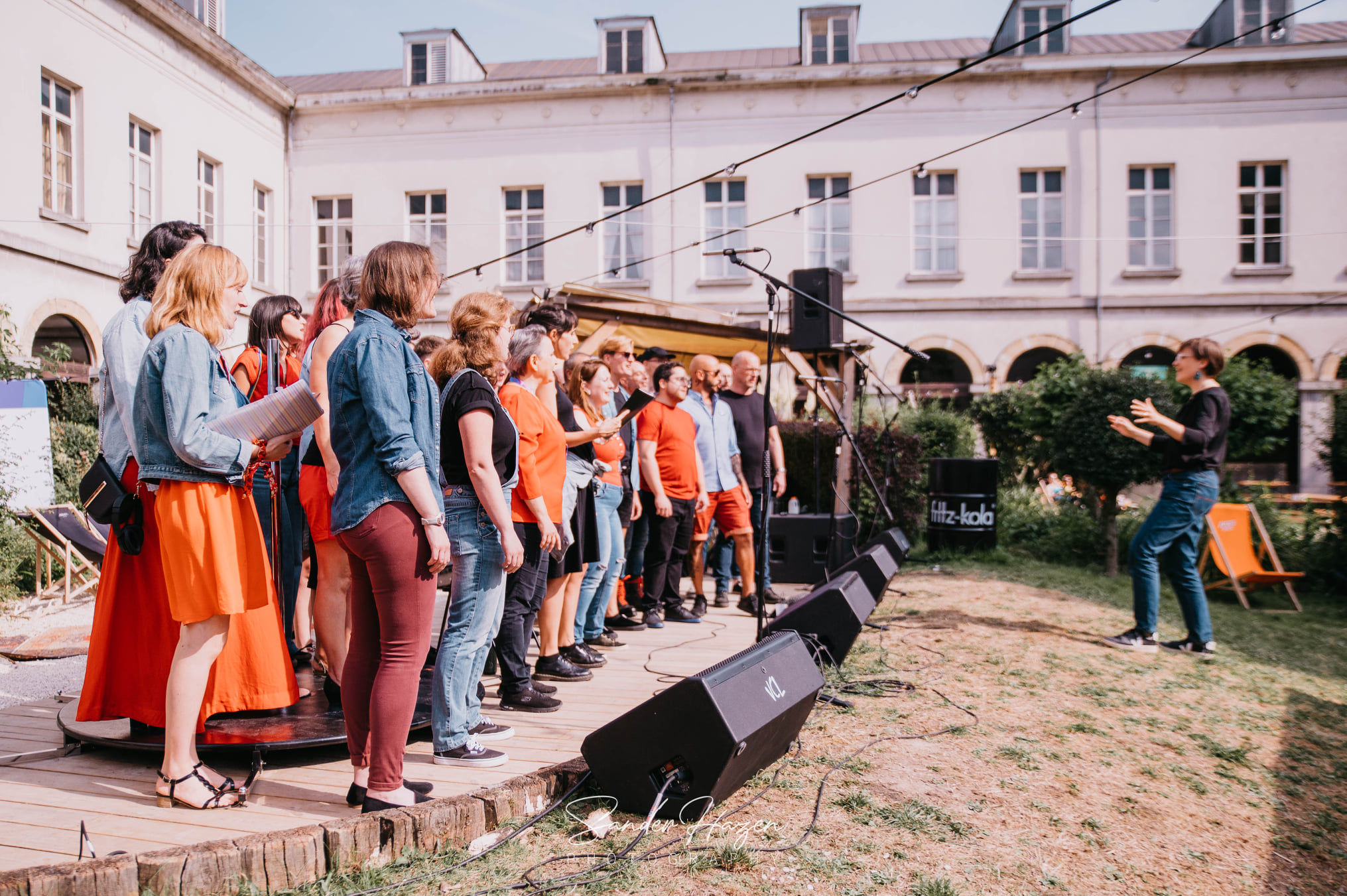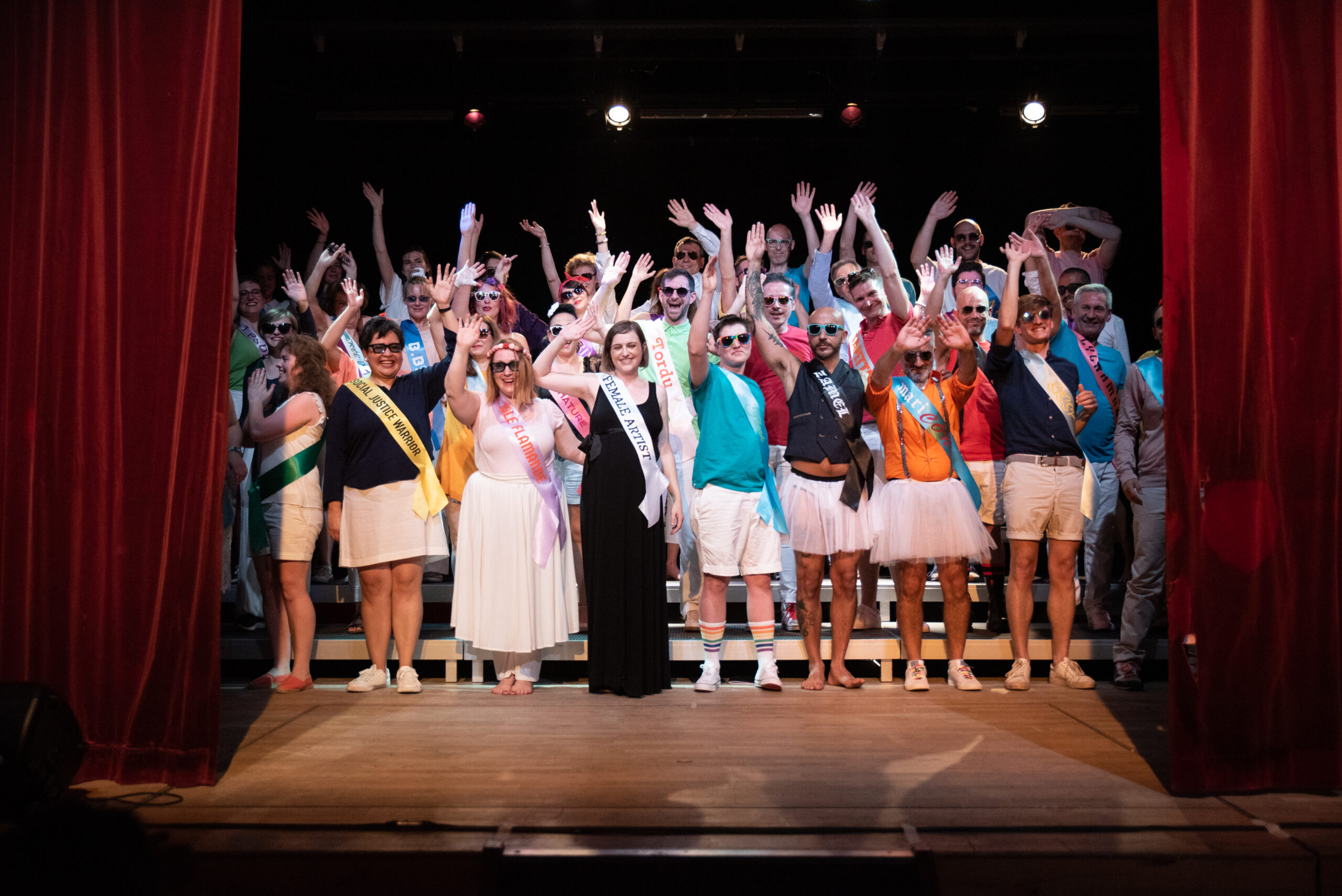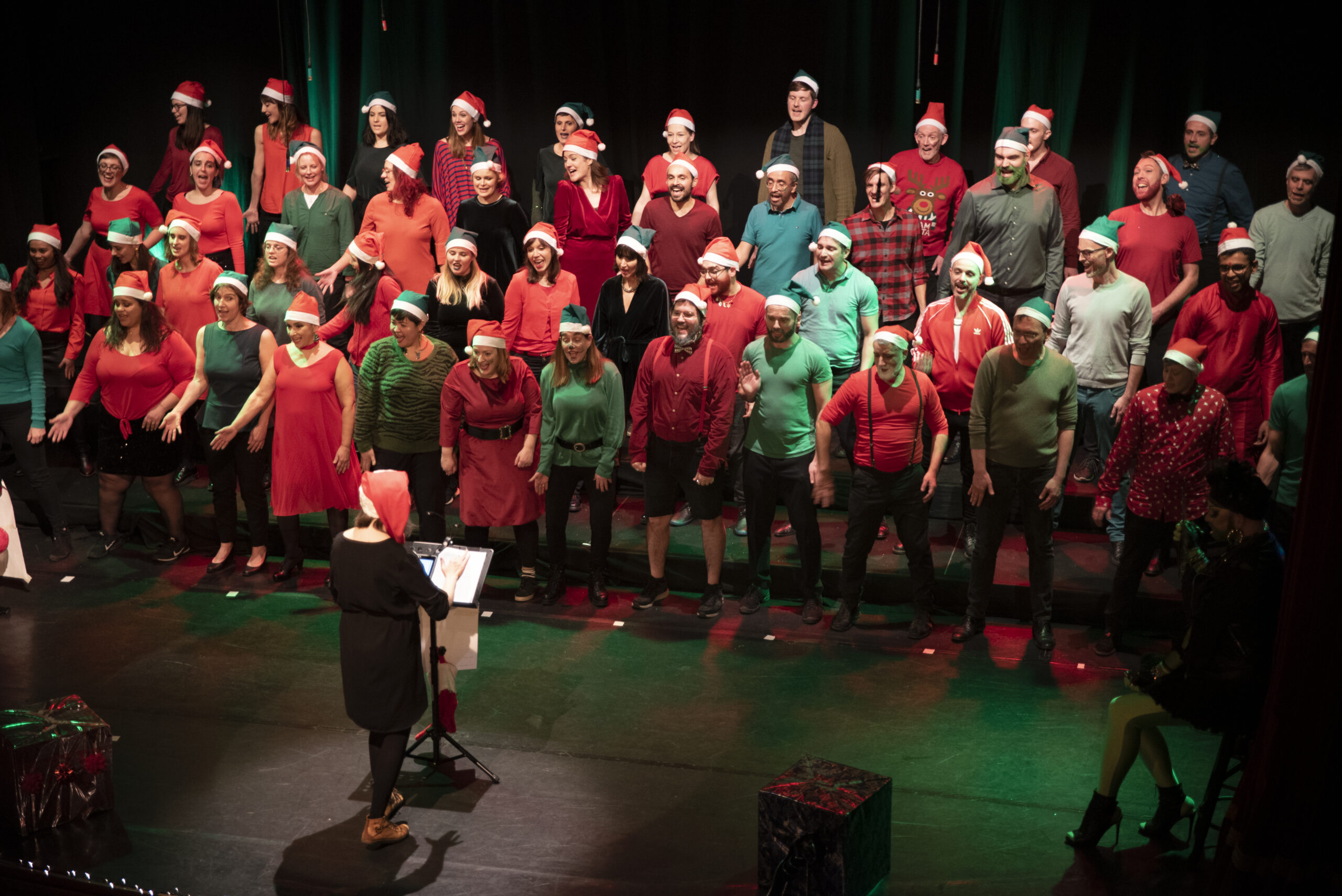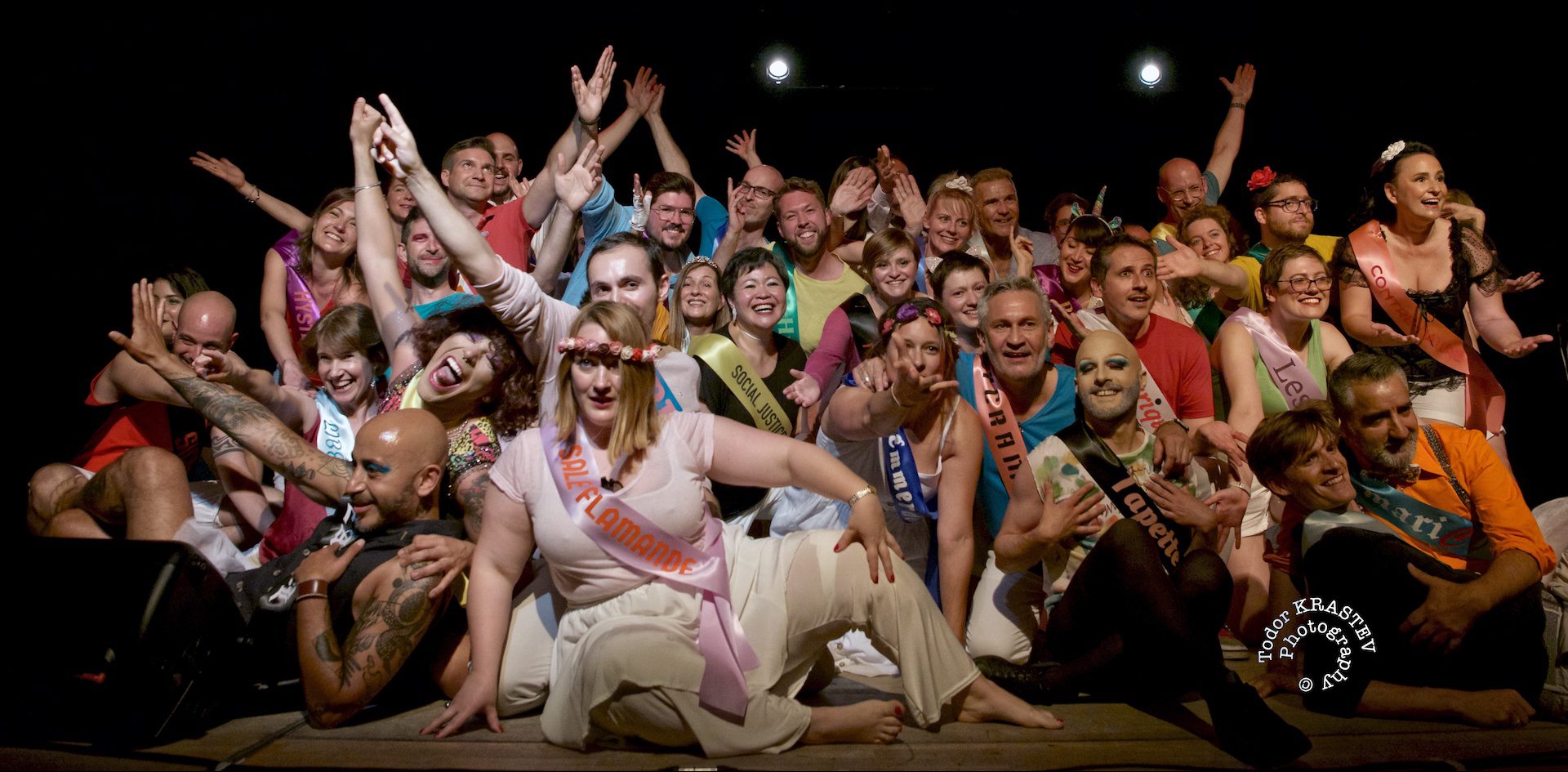 SOBXL2223_SSO_SoMe_16-9-Site_HD_OK1
242305785_4760297257322387_8461979366504728630_n
Sing Out Brussels in concert
Sing Out Brussels! is a community choir that welcomes each member while respecting their identity, in an atmosphere marked by the joy of being together, pride and generosity of spirit. Our members reflect the diversity of the LGBTQI+ community in Brussels, with over 20 different nationalities and 15 languages spoken.
Our latest news
A Week of Pride!

Busy agenda for our choir during Pride week. A week full of firsts (concert on the Grand-Place of Brussels and on the main stage of Pride). Many strong emotions shared with our public!

Sing Out opens the Equinoxes festival

On 8 April, our choir opened the second edition of the Equinoxes festival, organised this year at the Tricoterie. One of our singers, Manon, is part of the organising team for this event. We asked her a few questions to find out more about this innovative project.
United by the same values
Sing Out Brussels is a singing ambassador in Belgium and beyond for Brussels-based LGBTQI+. We share our values of openness, respect, and freedom through music. We are open to all those who want to be part of an original vocal group combining quality and musicality.
From 14 to 18 June in Bologna (Italy)
Wanna join us?
Sing Out Brussels! is an inclusive group in all its actions: we want to give everyone the same chance to be a part of it. We are aware that an audition can be very intimidating. Don't worry, at Sing Out, the audition takes place in a very kind way. Subscribe to our newsletter