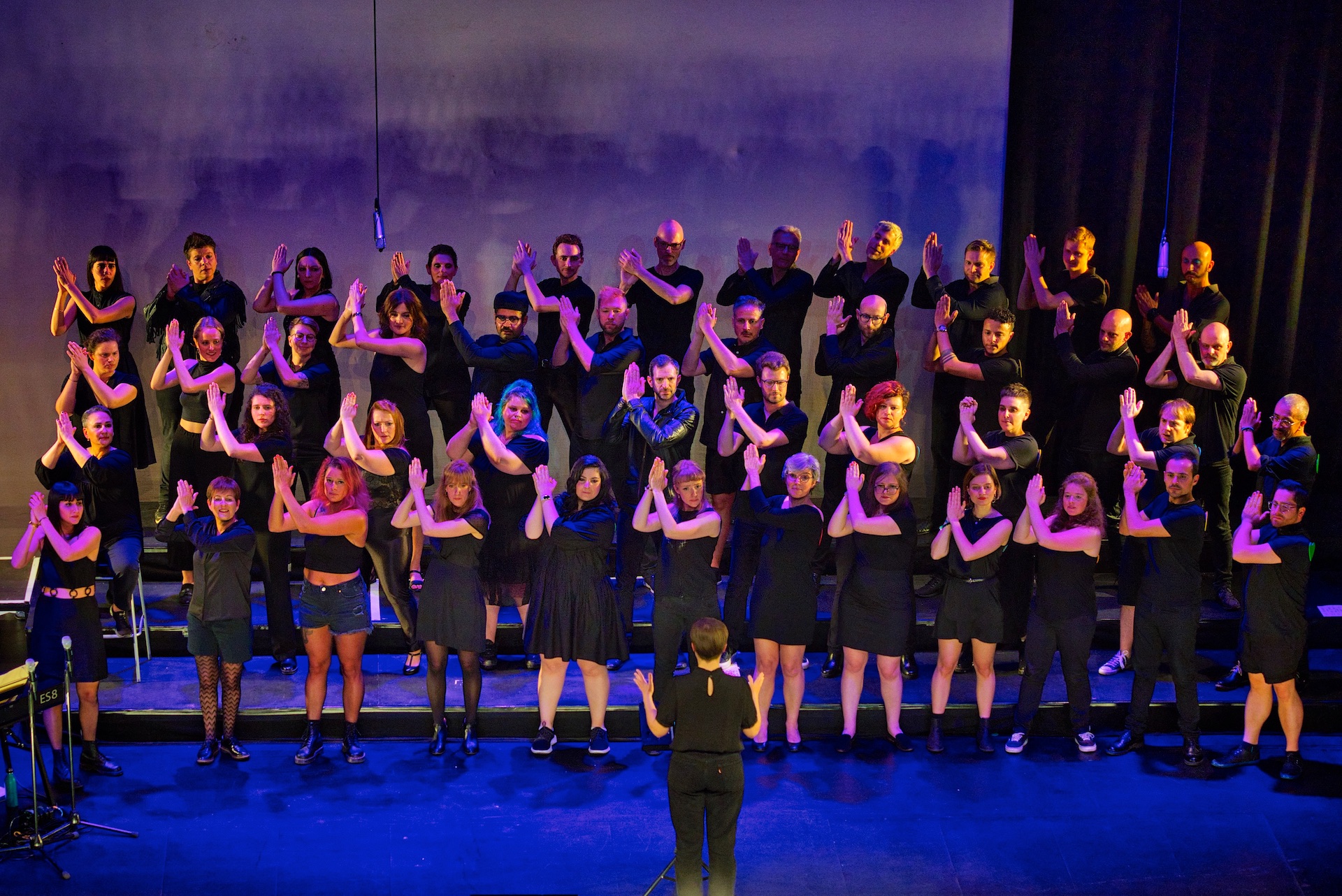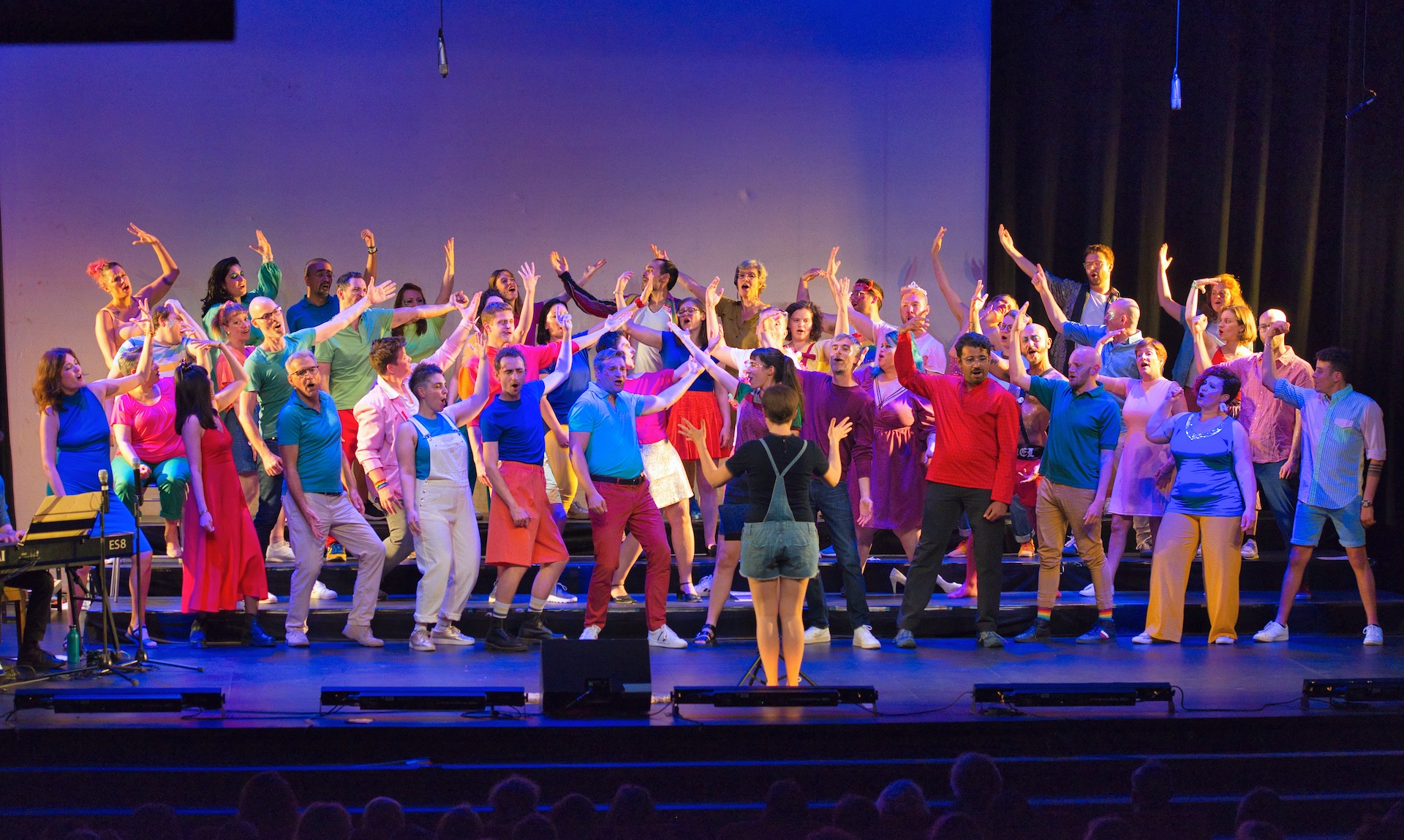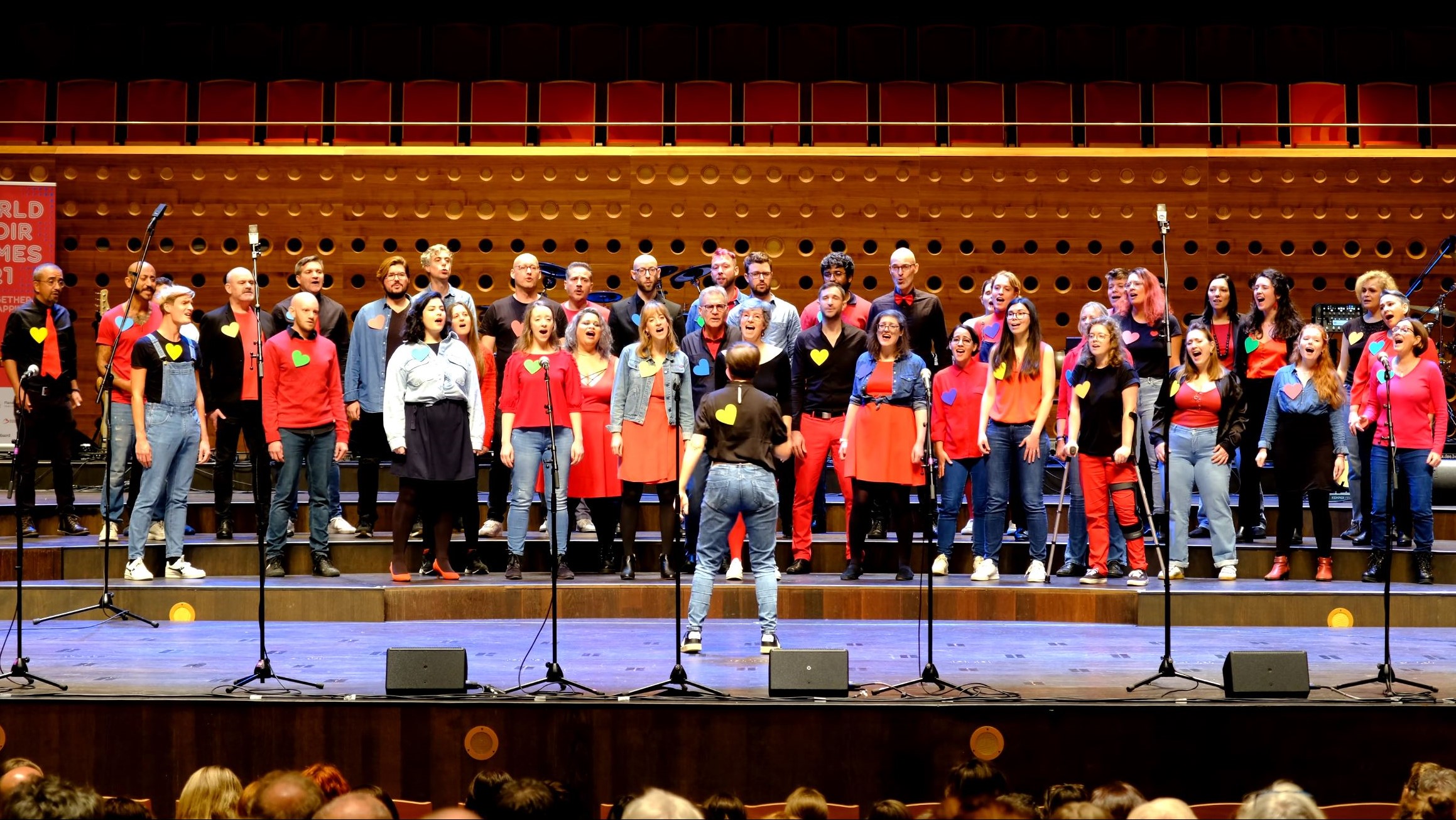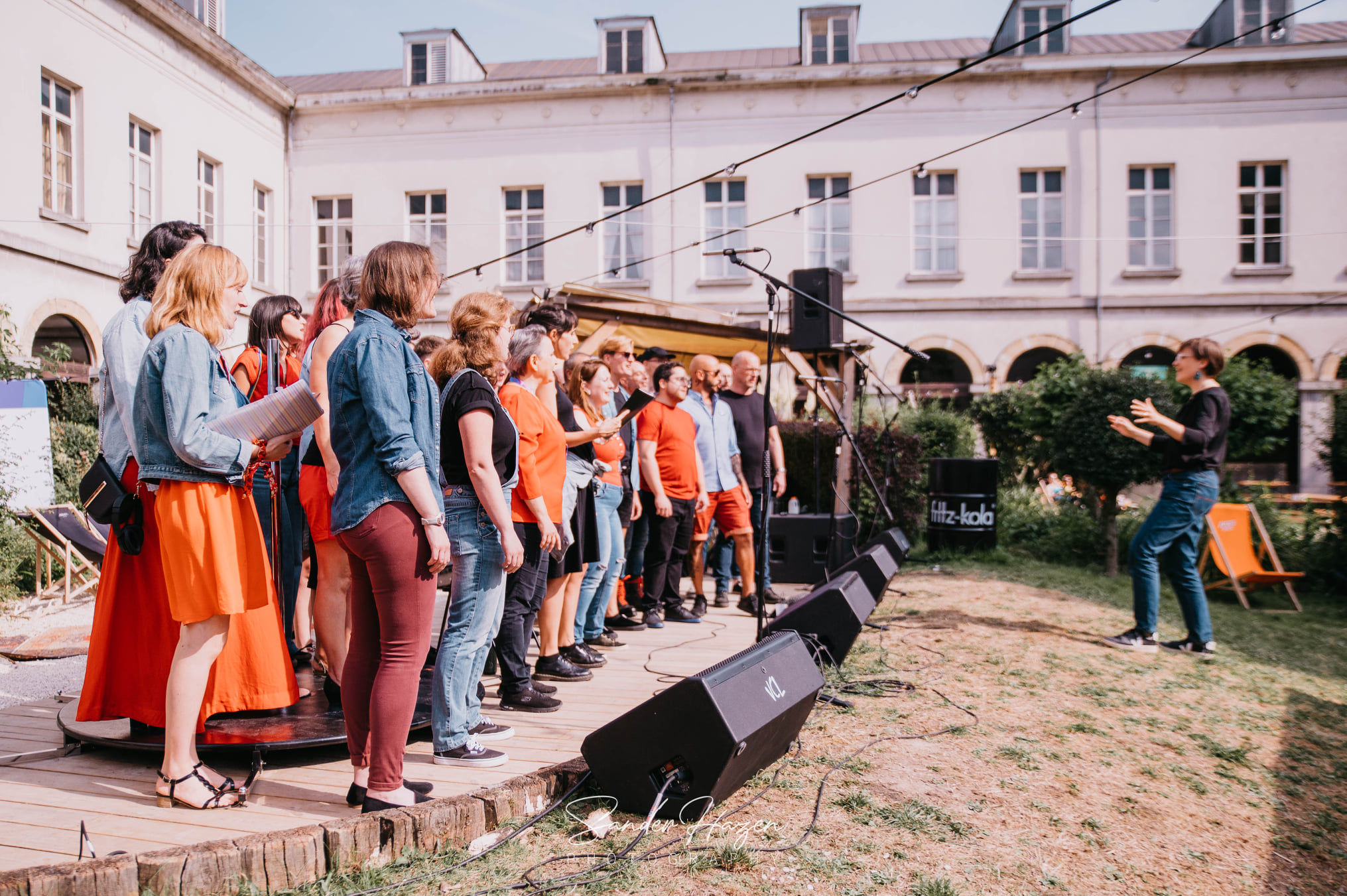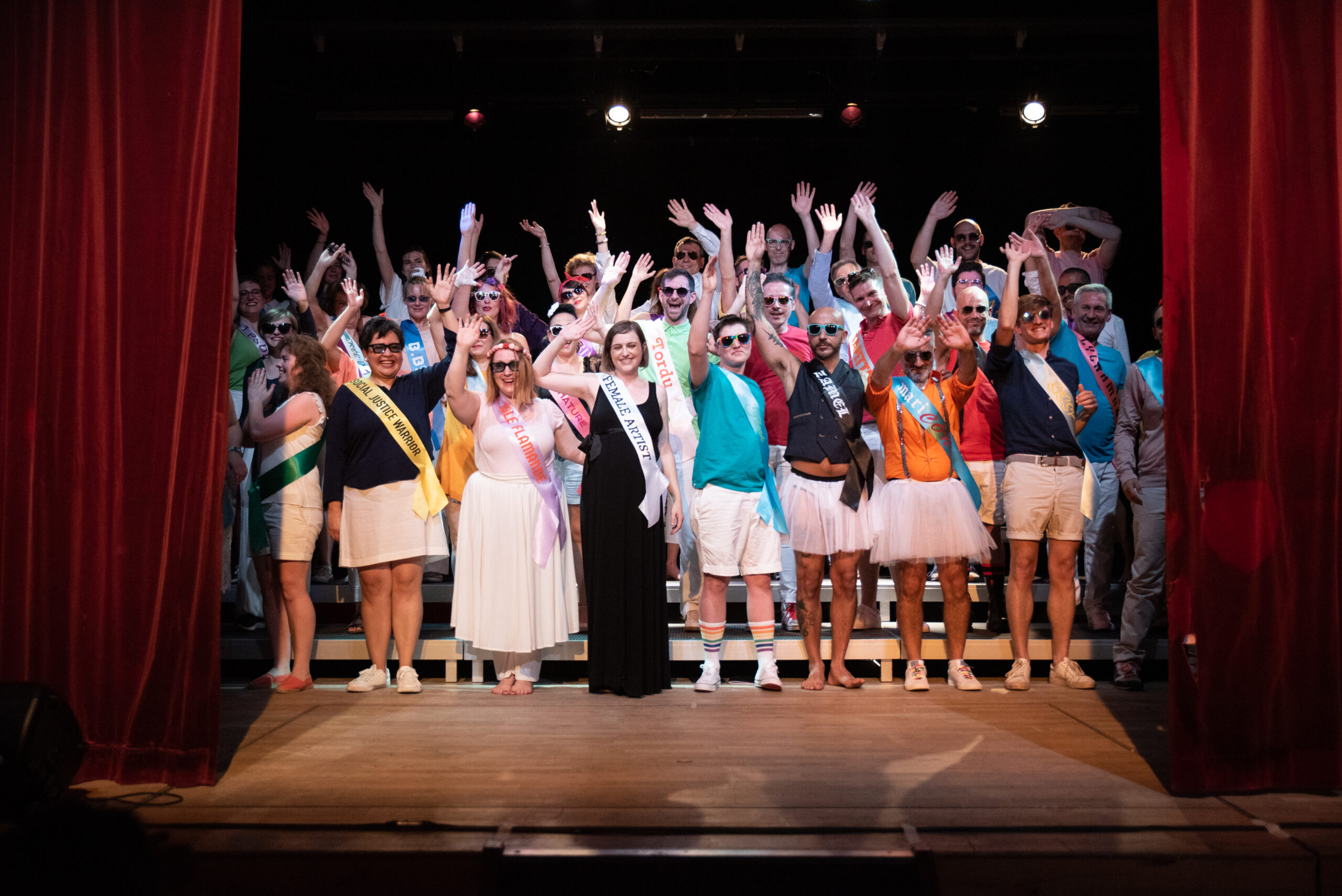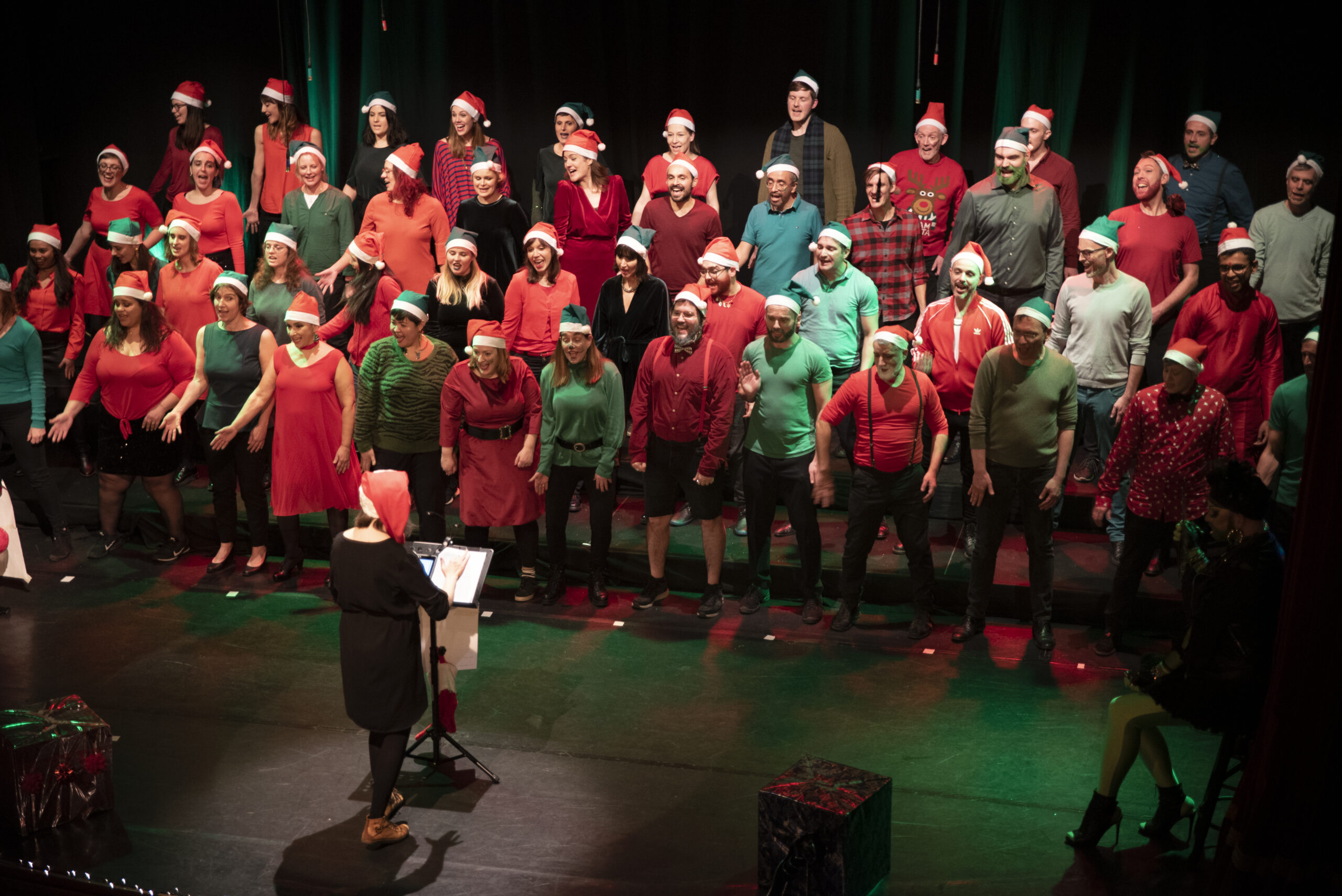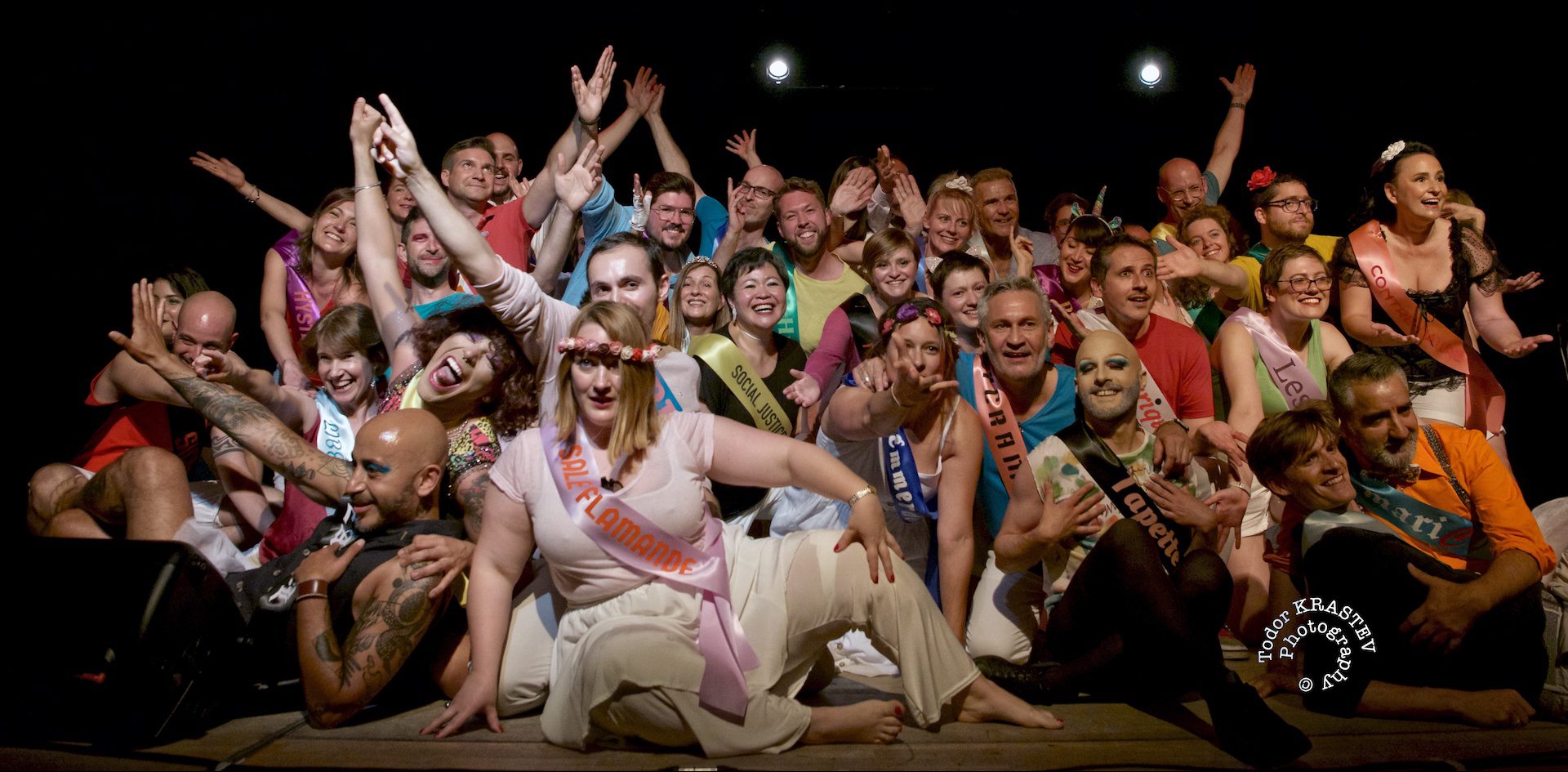 242305785_4760297257322387_8461979366504728630_n
Sing Out Brussels in concert
Sing Out Brussels brings together friends with a passion for both music and freedom. Led by Emily Allison, we rehearse every Wednesday evening in an atmosphere marked by the joy of being together, pride in ourselves, and generosity of spirit.
Our latest news
Sing Out sung in solidarity with Ukraine

Sing Out Brussels! presented a small concert as part of the fundraising gala organized by ILGA-Europe in Brussels.

Dance with Pride : a fabulous success!

After two and a half years without concerts, we finally found our audience. The experience that we have all shared over the past two years has given added meaning to this show. Because if we missed the public, the dance, the party and the glitter too!
United by the same values
Sing Out Brussels is a singing ambassador in Belgium and beyond for Brussels-based LGBTQI+. We share our values of openness, respect, and freedom through music. We are open to all those who want to be part of an original vocal group combining quality and musicality.

Wanna join us?
Sing Out Brussels! is an inclusive group in all its actions: we want to give everyone the same chance to be a part of it. We are aware that an audition can be very intimidating. Don't worry, at Sing Out, the audition takes place in a very kind way. Subscribe to our newsletter