On 18 September, our choir opened the Q.artz festival, an event that honours LGBTQI + artists in Brussels.
For the first time since March 2020, Sing Out Brussels! took to the the stage and enjoyed performing to a real-life audience. A moment of pure joy, on a beautiful summer's afternoon in an exceptional setting: the gardens of the former Pacheco hospice, which is in the process of being repurposed.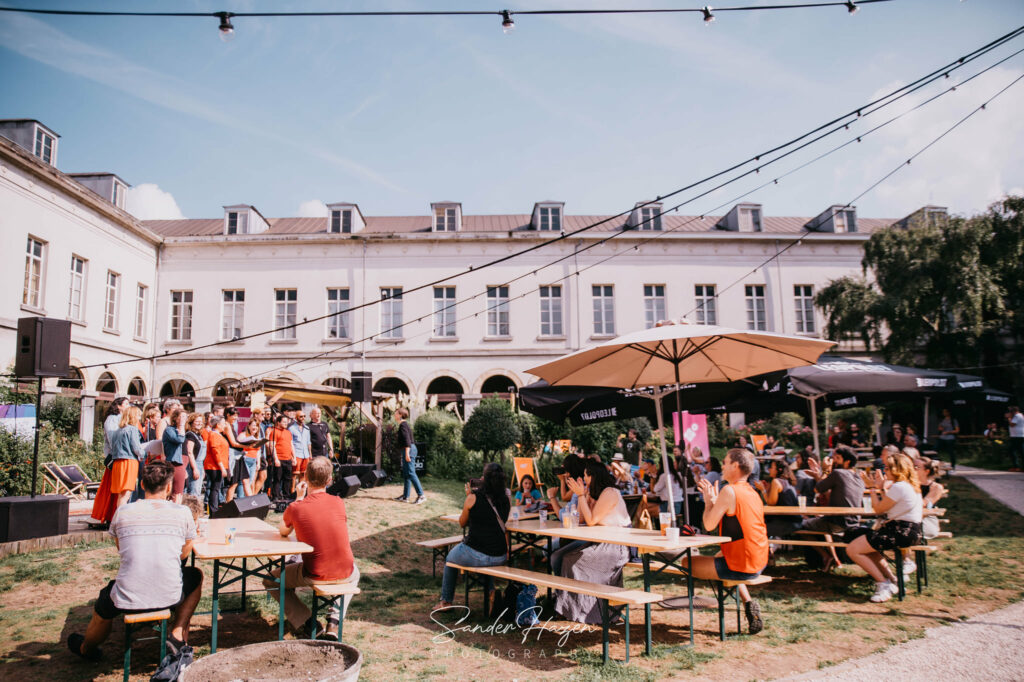 The Q.ARtz Festival was organised by Belgian Pride from 18-26 September 2021. This multidisciplinary art festival highlights queer culture while supporting diversity and local businesses. As Pride put it, culture had been silent for too long. So it was time to take to the stage again!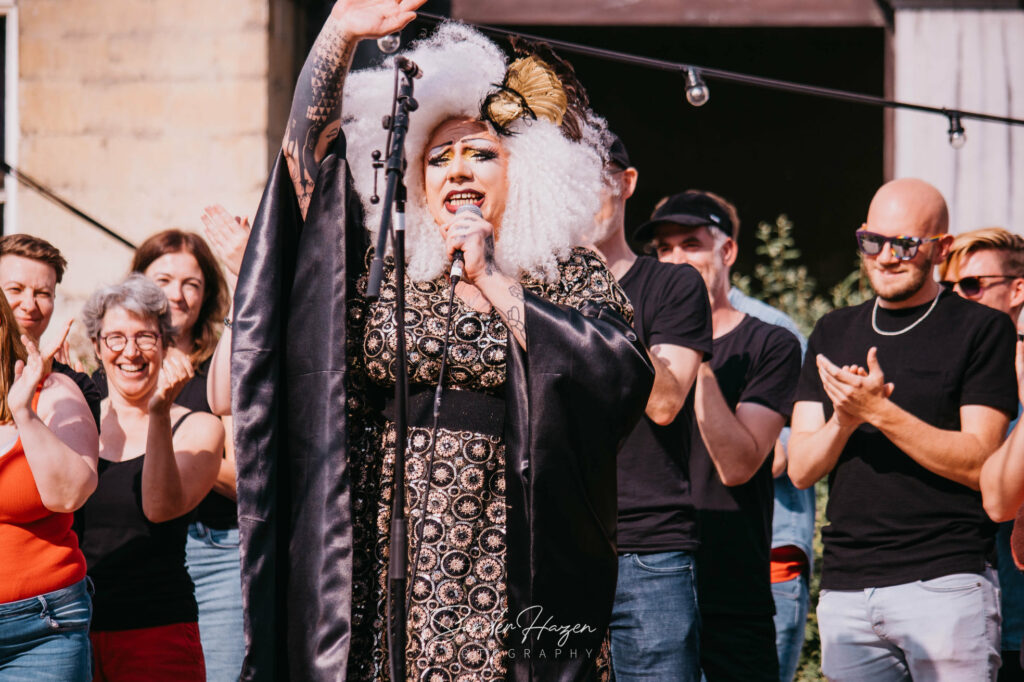 Sing Out Brussels! had not performed live since the opening night of the Lesborama festival in March 2020, a week before the lockdown. Our last big concert (The Fabulous Queer Christmas) took place in December 2019. We sang three songs at this event and also had the pleasure of performing backing vocals for drag artist Peggy Lee Cooper during her final number. A moment of joy and shared pleasure that's clear to see in these photos.