During lockdown, Sing Out Brussels! reinvented itself  in two music videos. We'll be continuing this exciting experience this season.
The videos for "Dancing on my own" and "Can't stop the feeling" allowed the choir to share their music, spread their values ​​and reach a new audience. Even though we can't wait to get back on stage, we want to continue this type of project this season.
Sing Out is fortunate to have among its members Julie Janssens, who has training and experience in the  film industry. Julie is the coordinator of the video project. We won't reveal more about the chosen song or the theme at this stage. No spoilers!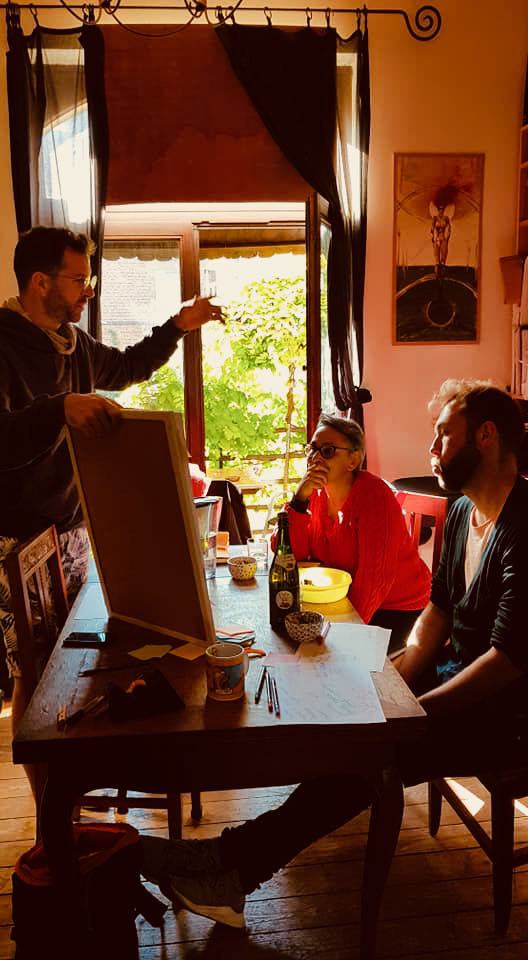 Like last season, this project will be participatory. Some volunteer choristers have already taken part  in brainstorming sessions led by Julie to discuss the emotions that the song arouses in them. Other sessions will take place to supplement the team's creative process, who will then take charge of writing the script. Scouting for filming will then take place in December.
Sing Out will record the song in the studio in January. Unlike last year, the choir members will not be recording alone at home with their phones, but the choir will be brought together in a large Brussels recording studio. Filming is scheduled for February-March, for a broadcast in May in time for Belgian Pride.
Follow us and stay tuned to stay up to date with this project!