Sing Out Brussels! took part in the World Choir Games in Antwerp on October 31st. Despite this being our first participation in a contest, our choir won the silver medal in the "Jazz & Pop choirs" category!
The World Choir Games are organized every two years by Interkultur. The Flanders region was awarded the right to stage the July 2020 edition, for which Sing Out had signed up in 2019. Due to Covid the competition was unfortunately postponed to July, then November 2021.
But at least these delays gave us time to think ahead and prepare for it! The competition rules required for our category "Jazz & Pop choirs" the presentation of four songs, including an a cappella song. We chose to sing "Dancing on my own", "La Grenade", "I don't feel like dancing" and "Born this way". Dorian Dumont accompanied us on the piano.
A competition in a prestigious venue
On Sunday October 31st, we took the train from Brussels to Antwerp in a very cheerful atmosphere. Both on the way there and on the way back, our carriage resonated with song.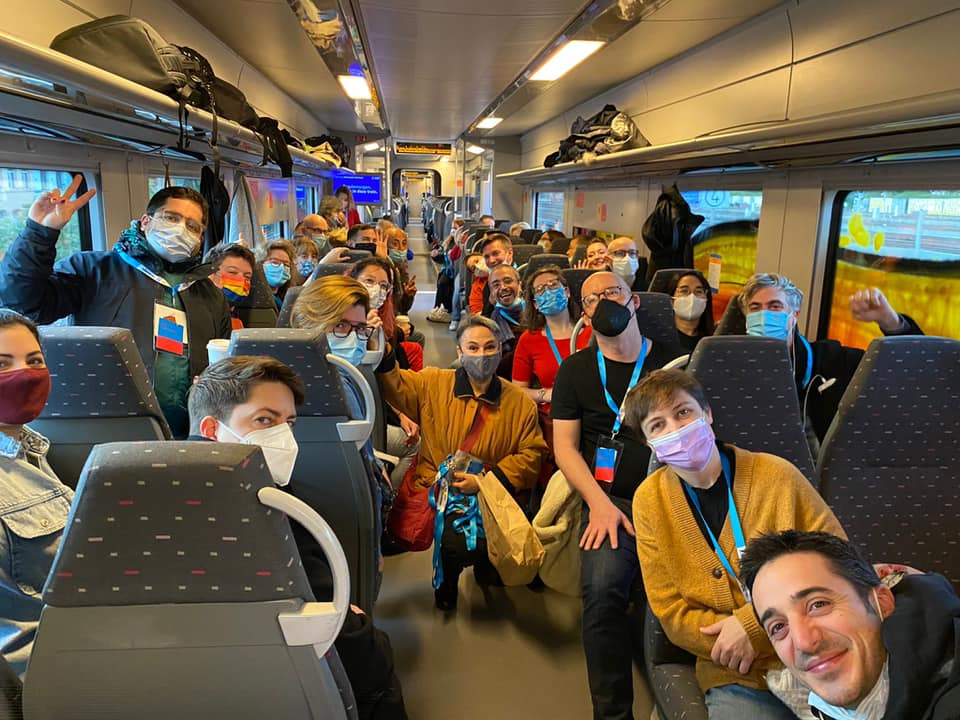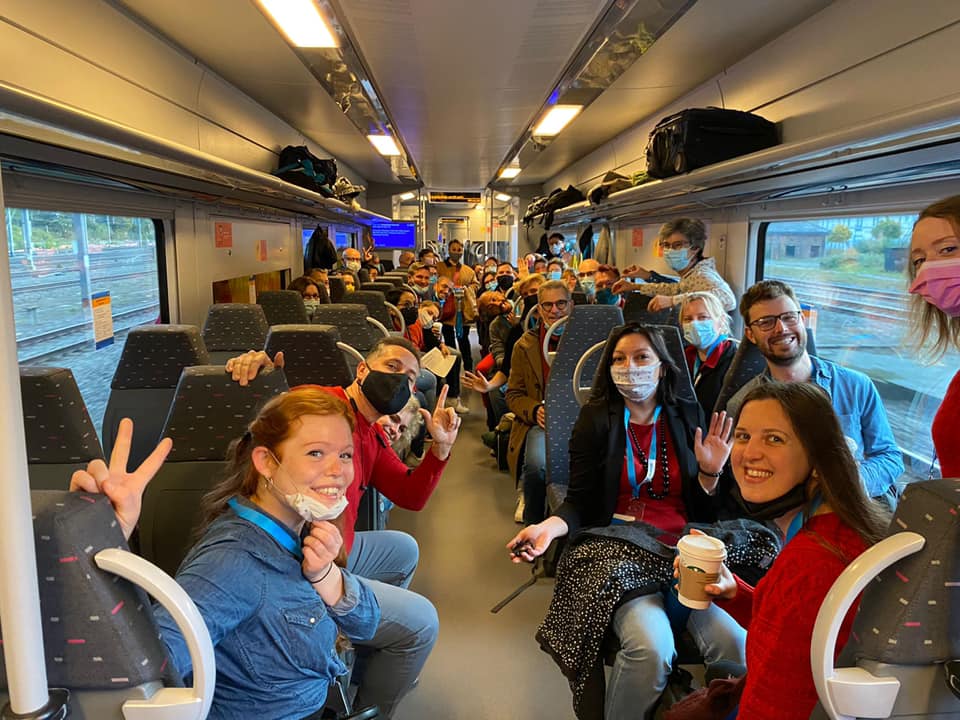 In Antwerp, we went straight to the dressing rooms of the Koningin Elizabethzaal, a prestigious concert hall with excellent acoustics. For an hour, we warmed up, rehearsed, adjusted our outfits and put on our new emblem: a colorful heart.
A few minutes before our concert, we took our position backstage, patiently awaiting our entry… We realized the importance of our participation when the organizing team introduced us as an LGBTQI + choir. This event was a good opportunity to display our values.
Emotional moments
For the first time since our Fabulous Queer Christmas in December 2019, we rediscovered the pleasure of singing in a real concert hall, in front of a comfortably seated audience who reacted very positively to our repertoire and applauded enthusiastically.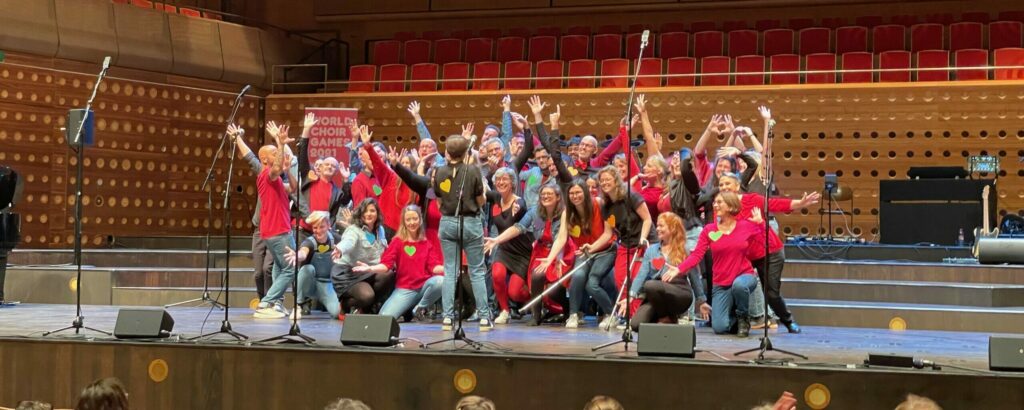 Singing in front of a live audience again was an emotional experience, and we communicated that emotion to the audience. After our concert, a member of another choir chatted with several of our members. With great sensitivity, he explained that he was the parent of two transgender children and that the message we carried through our songs moved him to tears. We really felt like we accomplished our mission!
It's the taking part that counts
Sing Out Brussels! did not have any specific goals participating in this competition. We wanted above all to have fun. But we still awaited the final result with great curiosity. The proclamation took place two days later in Antwerp. Three choristers represented our choir during this ceremony. In our category, we received 2nd place and welcomed the jury's results with pride. The evaluation focused on the sound quality of the choir, fidelity to the score and interpretation.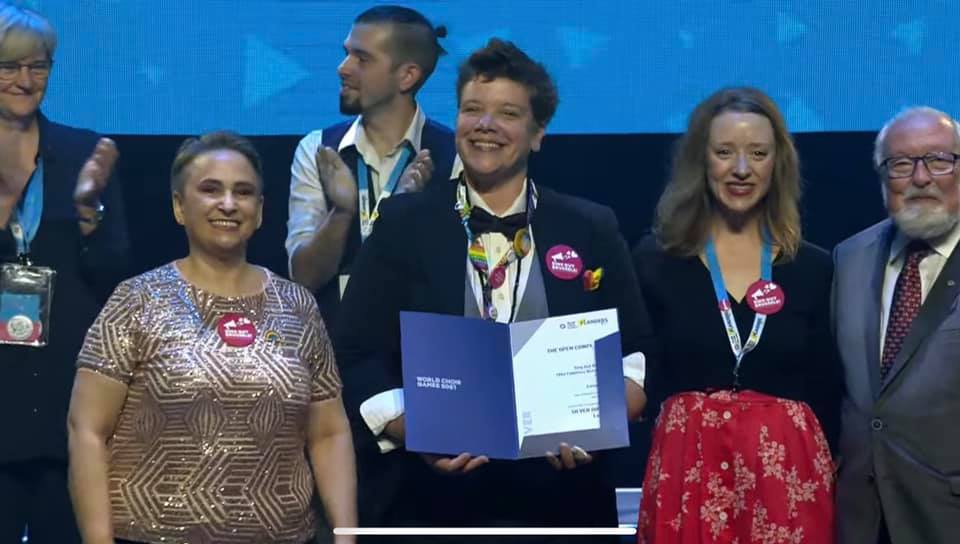 72 choirs took part in the World Choir Games. 17 European countries were represented. Due to the pandemic, many foreign choirs have unfortunately given up on the trip. The next editions of the World Choir Games will take place in Seoul, South Korea in 2022 and Auckland, New Zealand in 2024.