For the first time since March 2020, we were able to get all together for a fabulous working weekend. These workshops are important milestones for the choir as a group. .
Workshop weekends are very important moments in the life of our choir. First of all they allow us to make enormous musical progress. A single weekend is almost 8 rehearsal sessions' worth of practice! But these weekends are also great for team building. For two days we share rooms, meals and downtime.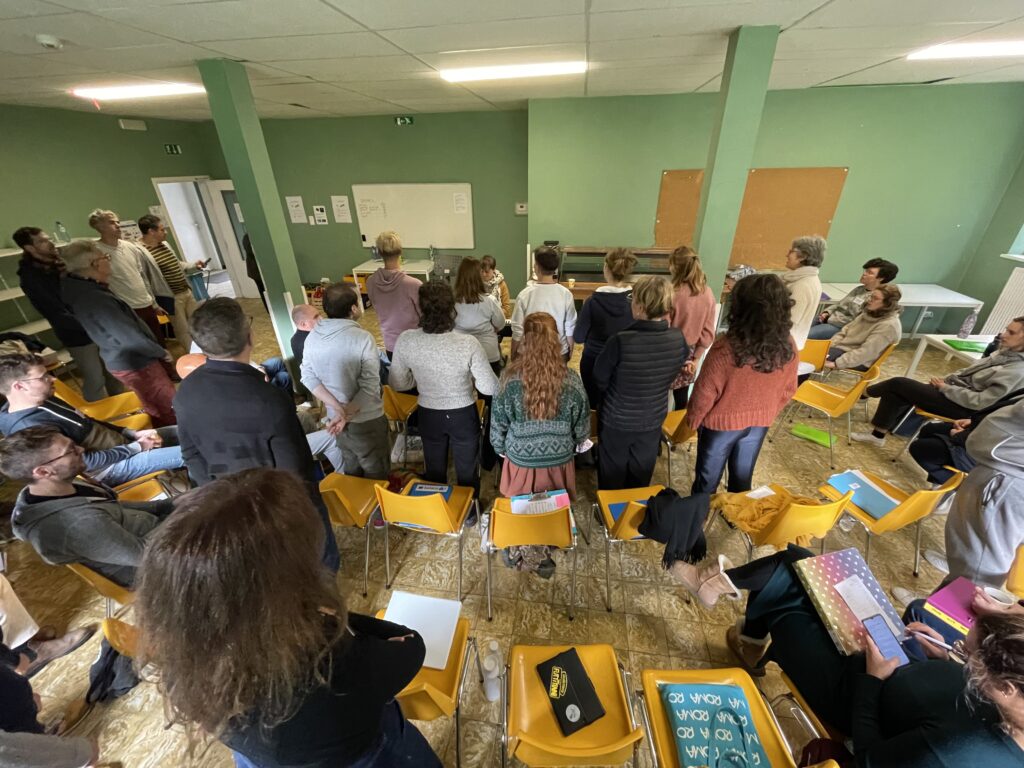 Our latest workshop, organized in Spa at "Domaine de Mambaye", was the first weekend we have spent together since March 2020. It was also an opportunity to welcome the many new choir members who have recently joined us, and to get to know each other better. We had the chance to pass on useful information to the choristers about this season's projects and our volunteering needs.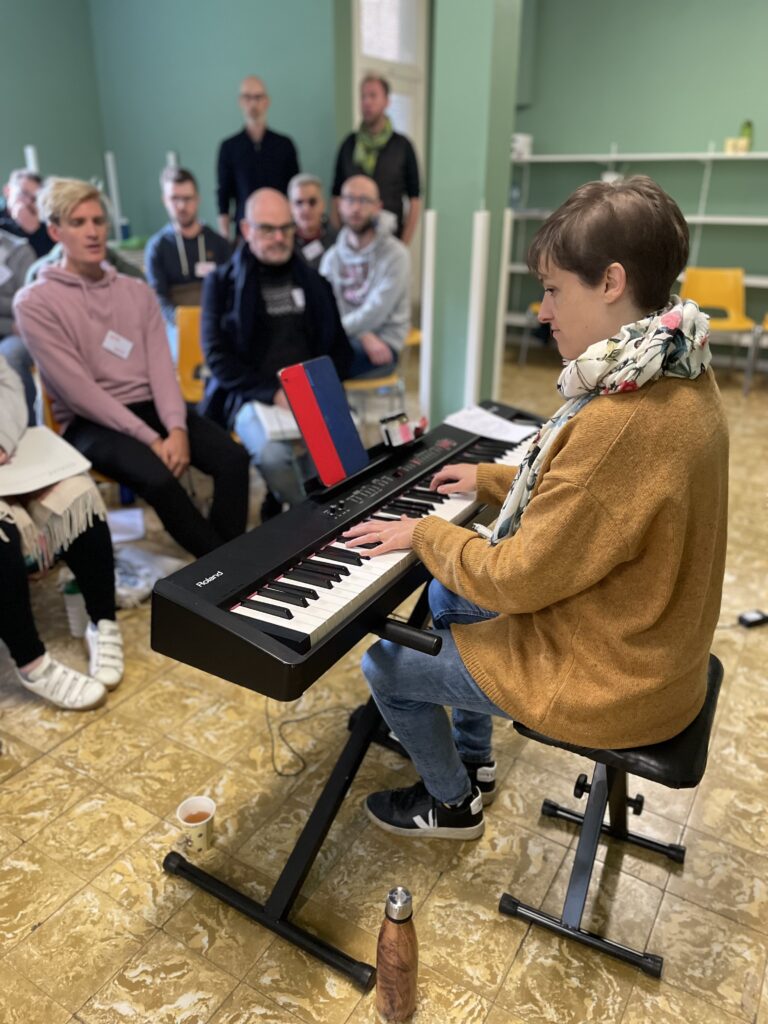 Since our retreat took place a week before our participation in the World Choir Games we used the occasion to work on this repertoire, and practice stage placement and movements during the songs. We even had some time to start working on some new songs!
Aïda Yancy, project manager at the RainbowHouse in Brussels, was with us to continue her "safer space" workshops as part of our "Listen, care & Share" project. The topic of the workshops this time was micro-aggressions.
There may also have been some parties but we have been sworn to secrecy on the matter…