To prepare for our June show, our choir went to Hastière for the weekend. On the program: learning songs and choreographies. As always in a great atmosphere.
During this weekend in a large lodge in Hastière, near Dinant, the 40 singers took advantage of various activities. First of all, rehearsals to learn the latest songs from the repertoire of our Dance With Pride show which will take place on June 11, 2022 at the Cultural Center of Uccle. Then learning the choreographies that will accompany several of our songs.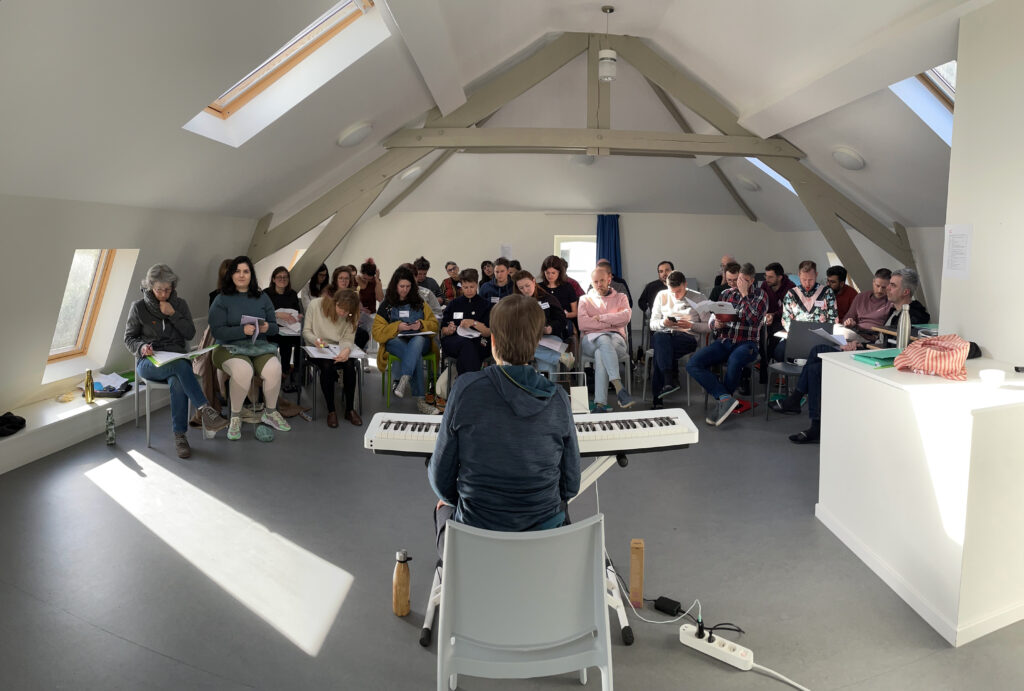 We also took the time to take a nice walk in the middle of nature. The singers also attended several information sessions, on the shooting of our next music video next March, on the progress of our June show and, already, on the theme and common thread of our June 2023 show. The weekend also allowed us to discover new vocal techniques quite offbeat.
Last but not least, we had our own chef in the kitchen for this weekend. Charlotte Lambertini (Apus & les Cocottes Volantes) prepared for us delicious vegetarian meals adapted to each singer.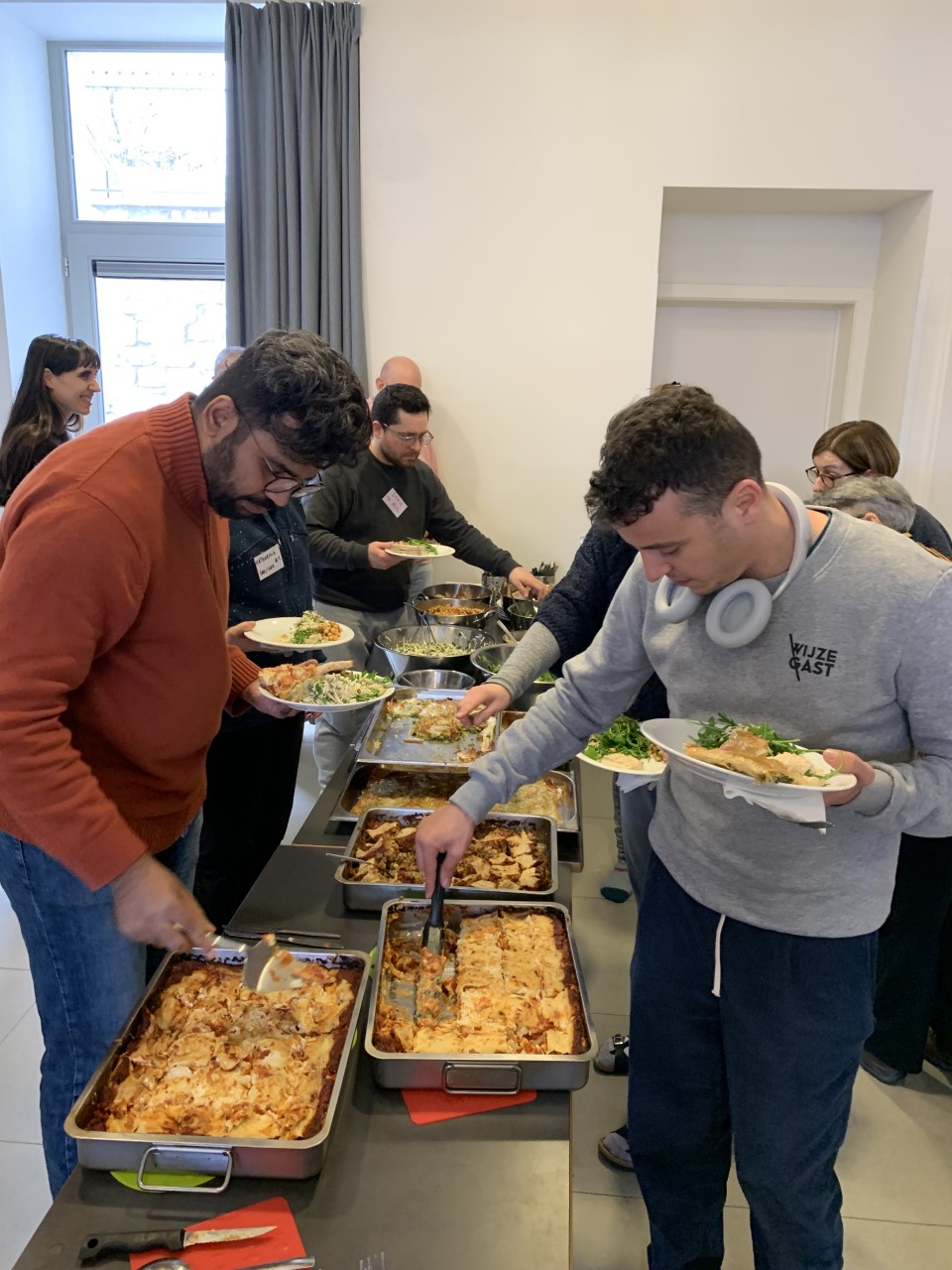 This workshop weekend was also a great moment of emotions. By sharing daily life for two days and two nights, our singers forge strong bonds. And that friendship enhances the beauty of the music we create. There were a few tears of joy during our last moments of rehearsal…