We shot our 3rd music video on March 20 in Laeken. It will be released in May on the occasion of the International Day Against Homophobia, Biphobia and Transphobia (IDAHOBIT).
"In these heels" is a song that occupies a special place in the repertoire of Sing Out Brussels!. First of all because it was written by one of our members Simon Finn, who agreed to entrust it to us so that it could be arranged for four voices by Philippe Maniez. Then because it was written in tribute to the victims of the homophobic massacre in Orlando in 2016 and therefore carries a strong message in line with our values.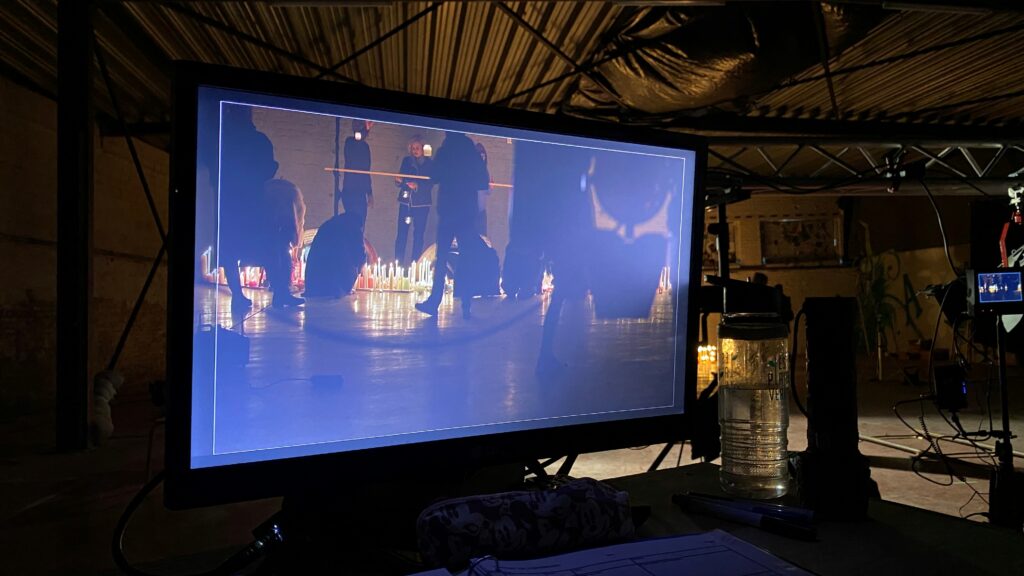 The song was recorded in the studio last January and it is part of the rewards offered to all the people who financially support our project on http://www.ko-fi.com/singoutbrussels. An interview with Simon Finn and an interview with Philippe Maniez are also among these rewards.
In 2021, our choir released two music videos, made in the context of confinement. We wanted to pursue this type of project this season, on the one hand because it is an exciting experience for the choristers, and on the other hand because it is a means of publicizing our activities and propagate our values.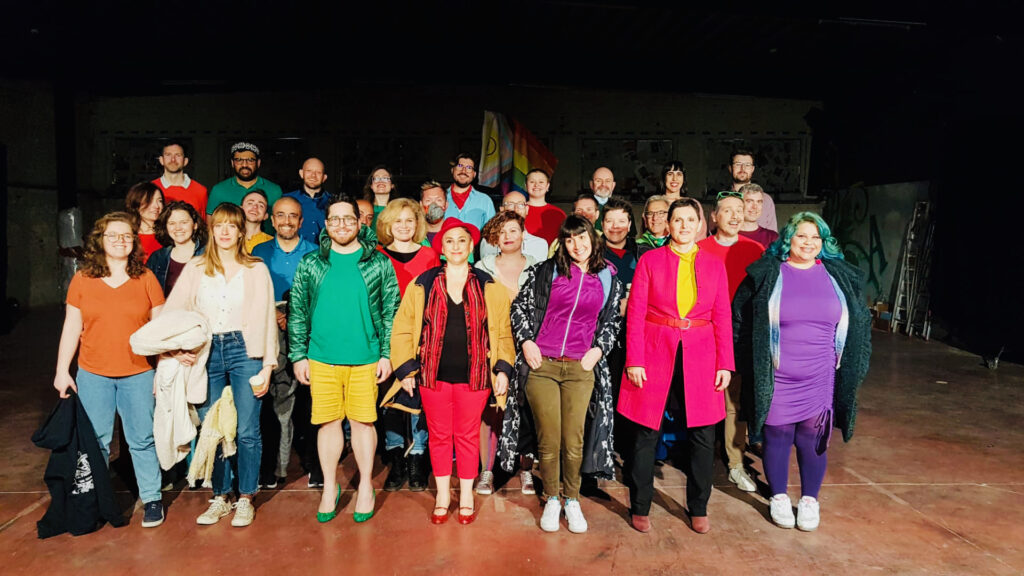 The production of the clip is a participatory process that mobilized several of our members, under the benevolent artistic direction of Julie Janssens, a member of the choir trained in cinematographic techniques. Research of the filming location (the hangar of the "Le Boiler" collective in Laeken), design of the sets, coordination of the loans and donations of equipment in order to create a unique universe, writing and consolidation of the narration, cutting and allocation of roles: 6 months of work were needed to make this project a reality.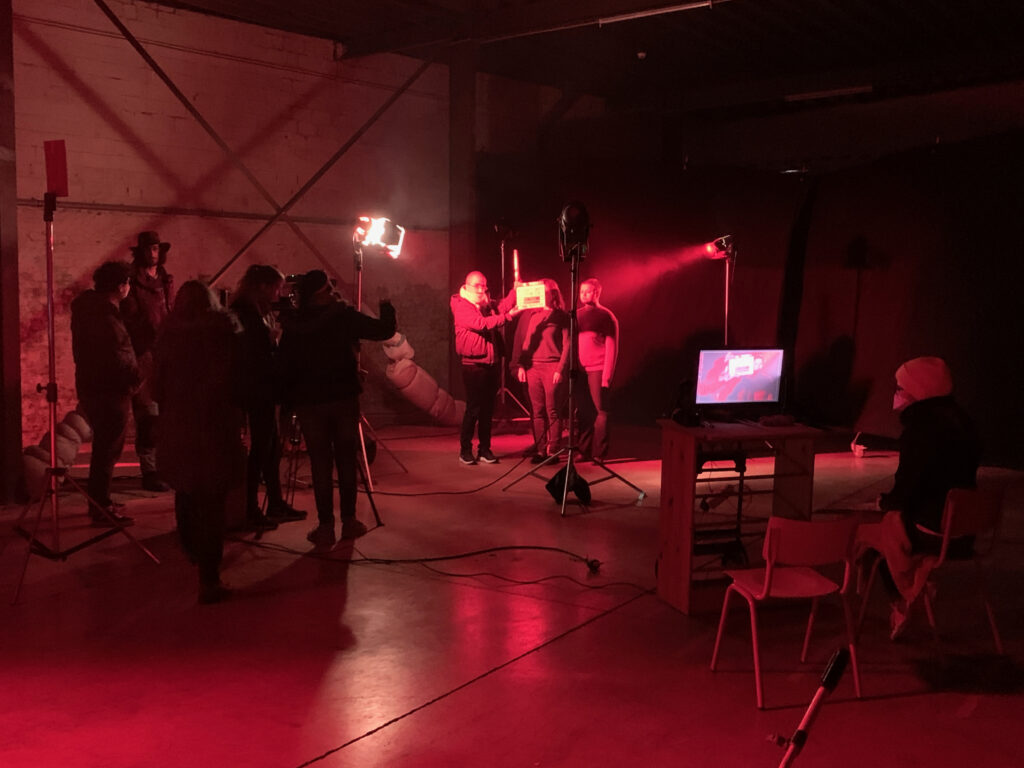 The shoot, which lasted 13 hours, took place in an excellent atmosphere despite the cold and fatigue. It had been preceded by a day of preparation to arrange the hangar according to the constraints of filming. The singers contributed to this day by assisting the professional technical team hired for this project.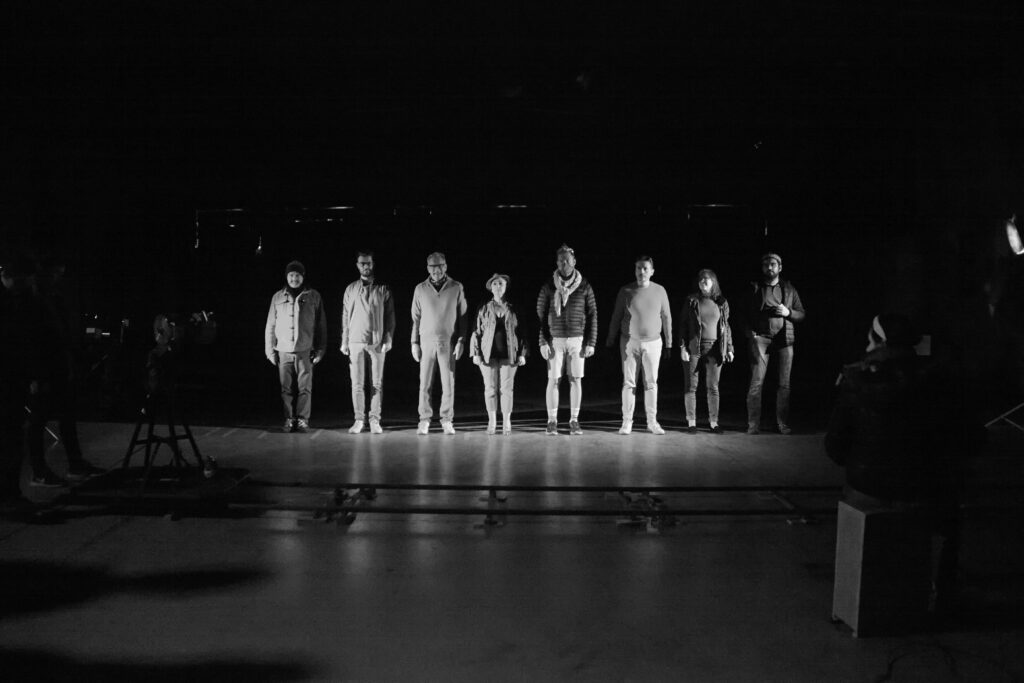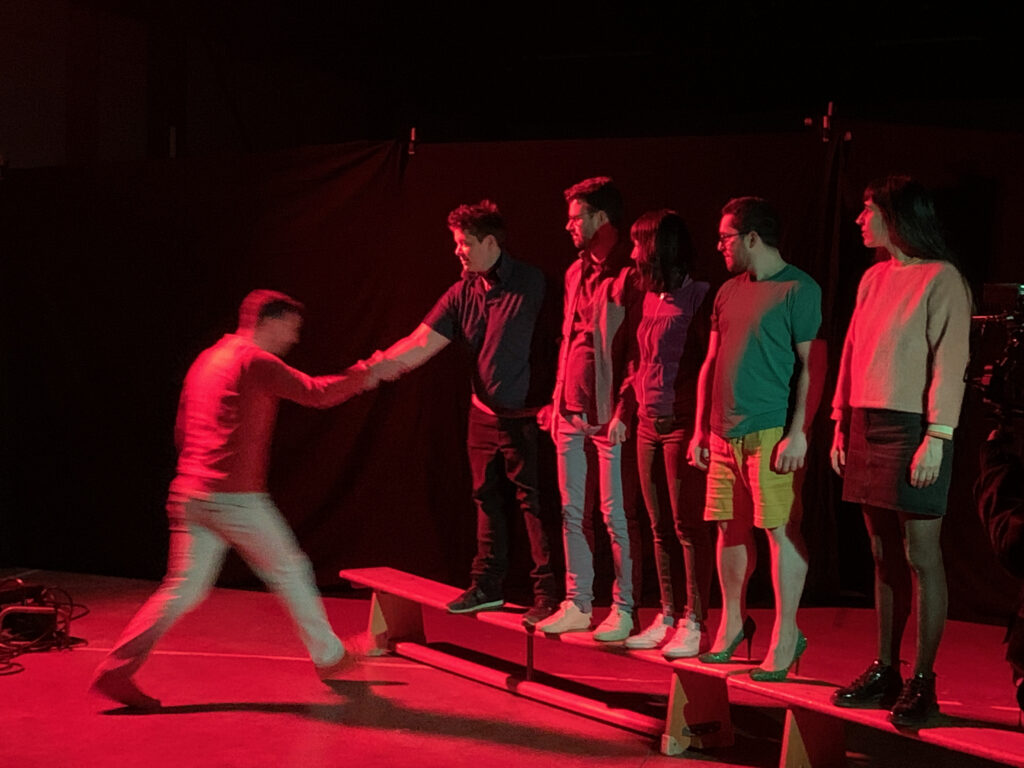 The clip will evoke the strength of the community in the face of isolation and discrimination. Its release is scheduled for the month of may, shortly before the Brussels Pride.
Solid preparation, ambitious filming, a trustworthy team, an invested choir, members who gave their all: this is the recipe for the success of this project. We can't wait to show it to you!