Sing Out Brussels! sang a few songs on the occasion of the inauguration of the renovated buildings of the GC Elzenhof in Ixelles, where our rehearsals take place.
Since September 2021, Sing Out Brussels! repeats every Wednesday evening at GC Elzenhof, Avenue de la Couronne in Ixelles. This Dutch-speaking cultural center has just completely renovated its buildings and its garden. To inaugurate these new facilities, the Elzenhof team organized the "Spring Fever", a day of celebration.
Under a beautiful spring sun, the public was able to enjoy concerts offered by musical groups and events organized by artists in residence.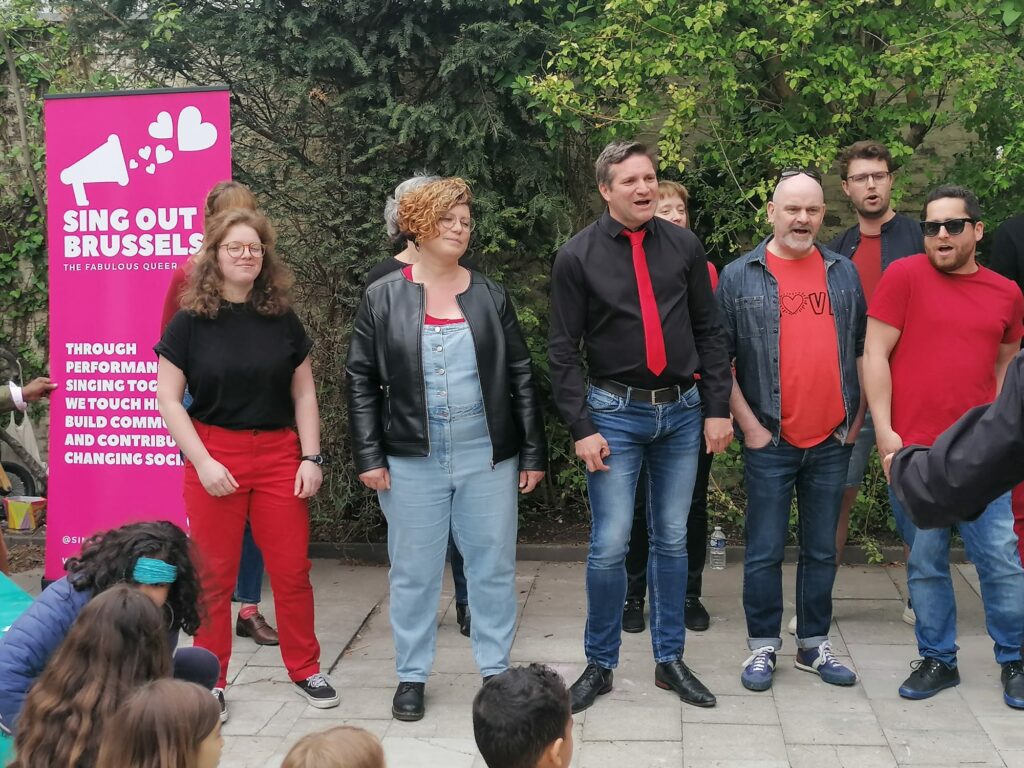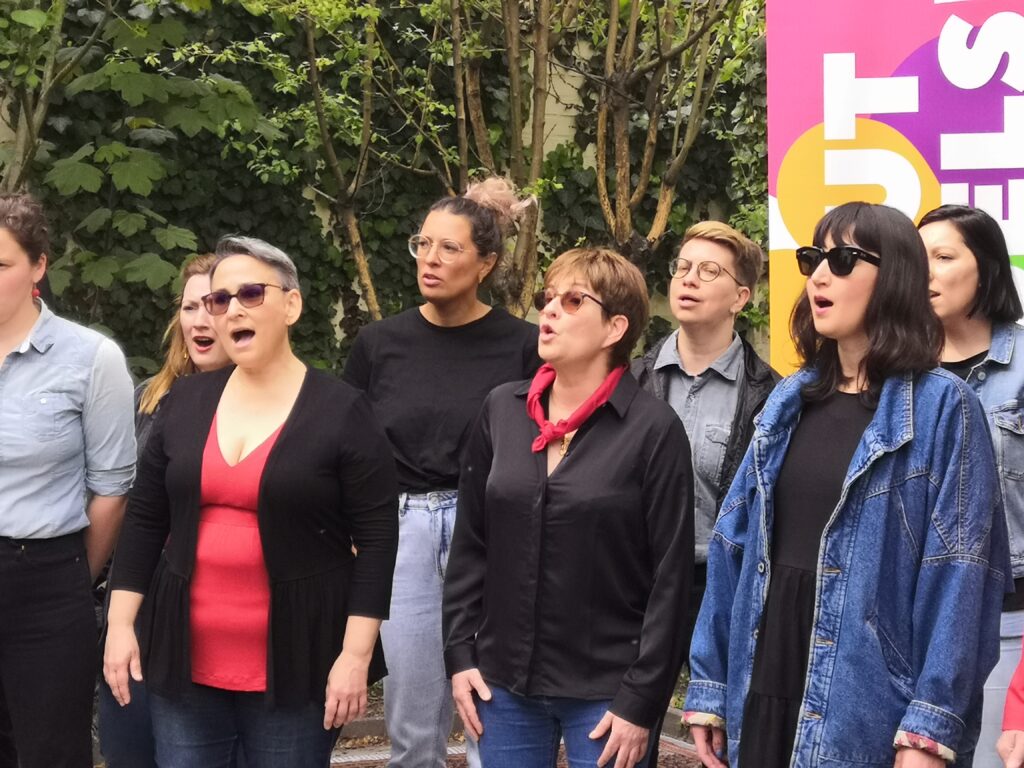 Sing Out Brussels! was on the program! We sang on this occasion four songs from our repertoire. Singing in the open air without amplification is always a challenge, but the public clearly enjoyed this mini-concert full of energy and joy.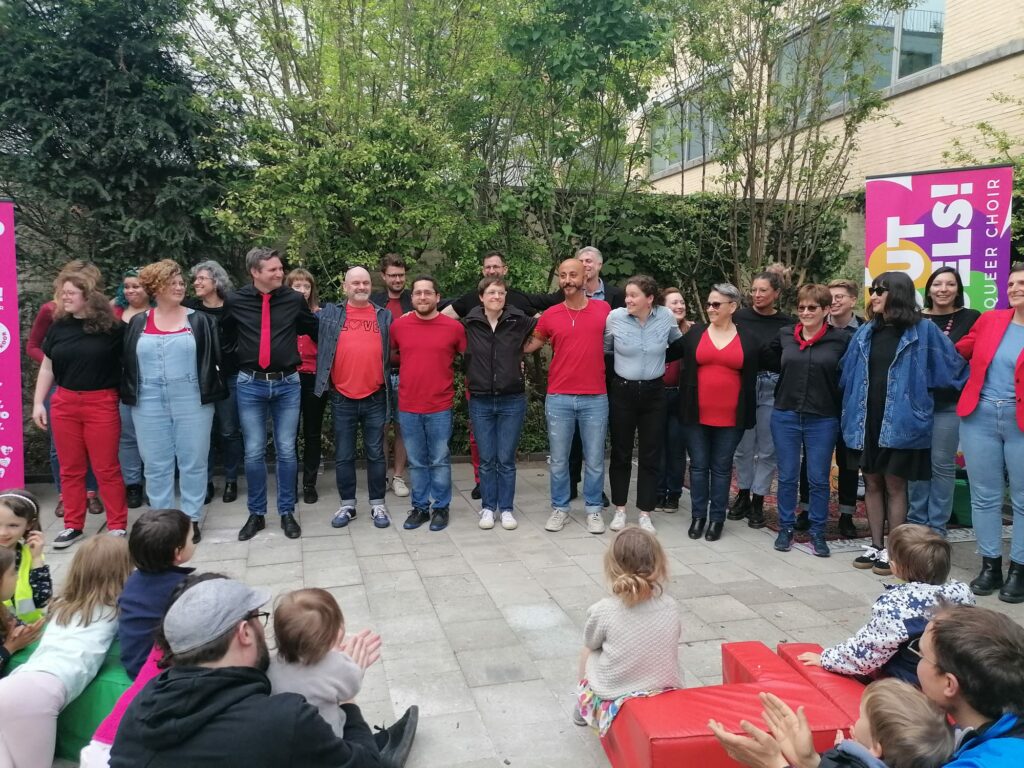 A good exercise, a few weeks before our "Dance with Pride" show at the Cultural Center of Uccle!