After two and a half years without concerts, we finally found our audience. The experience that we have all shared over the past two years has given added meaning to this show. Because if we missed the public, the dance, the party and the glitter too!
The concert has not even started yet, but the public gathered at the Cultural Center of Uccle is already shouting its joy. For two hours, the Dance with Pride show will take him on a journey through time and space, from the very discreet bars of the 70s to the streets of today during Belgian Pride.
For the LGBTQI+ community, the nightlife is very important. It is in this world that she was able to discover a first space of freedom. Sing Out Brussels! (The Fabulous Queer Choir) illustrated this debate and this path towards emancipation and freedom through the theme of dance. Our common thread was based on audiovisual archives filmed in Brussels in the 70s and 90s. The evolution from the discretion of closed places to freedom in the public space was illustrated in songs that all had a link with the theme dance or emancipation.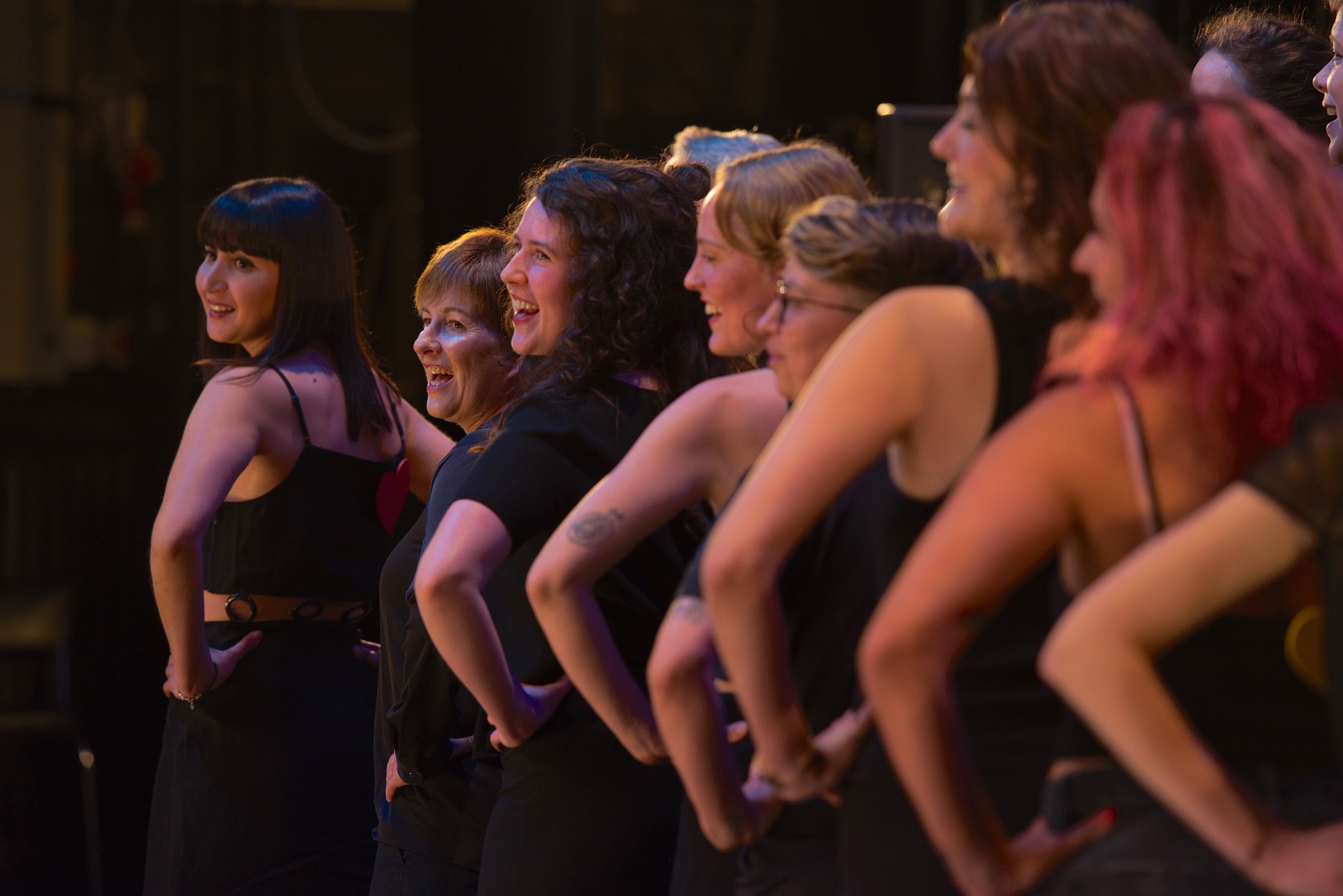 Emily Allison, conductor: "Watching the singers nail the songs and choreos with such confidence, style, determination, sass, fun, and emotions, in front of this amazing audience, is beyond words. Saturday night was a real milestone in Sing Out Brussels' History!! Now the world knows for sure : We're. No. Joke. And I'm sure they saw and felt the love as well".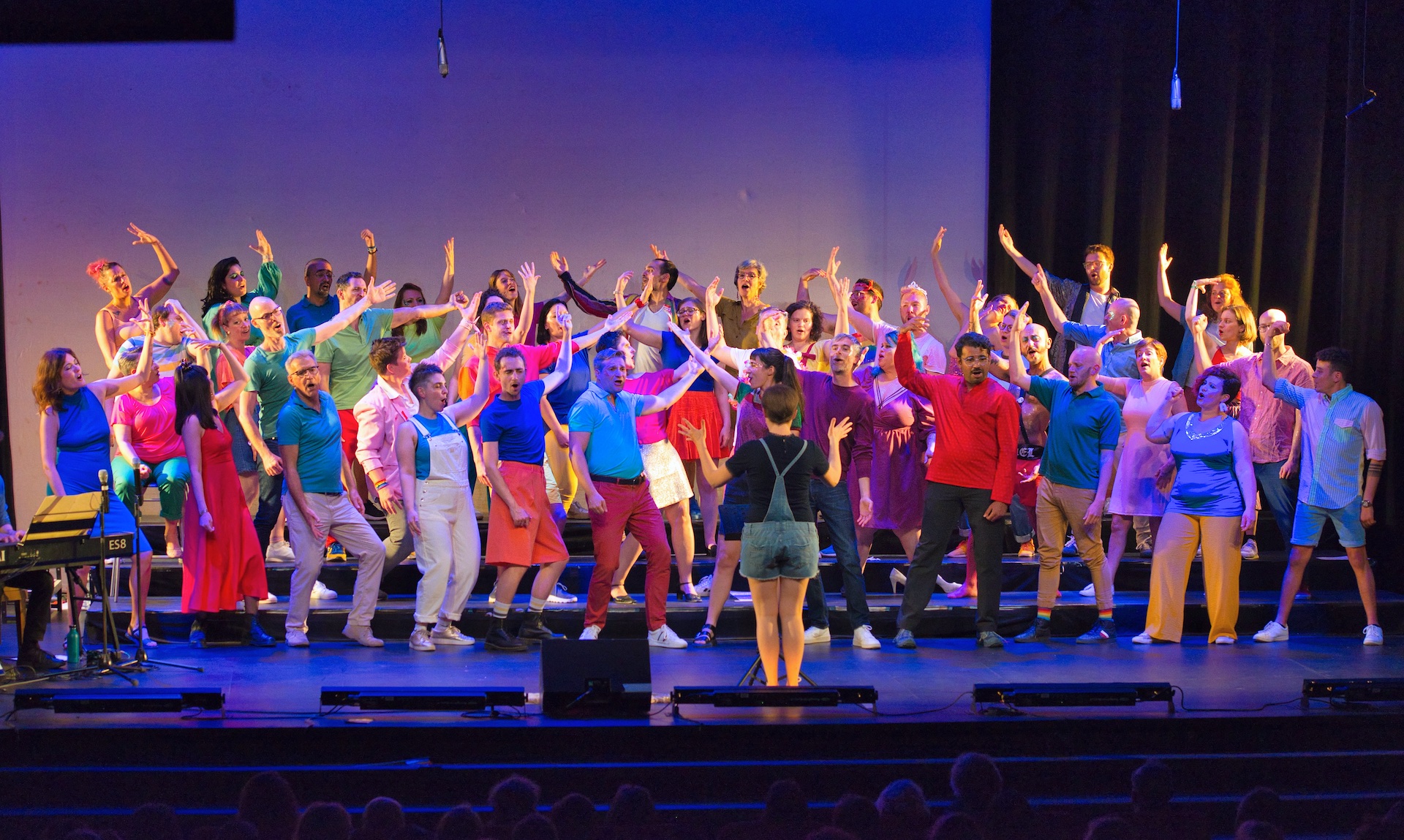 Robbie, singer: "We were waiting this for 2.5 years, but it was (almost) worth waiting for. We were on fire – and the exhilaration, the electricity, the triumph felt incredible".
Nadz, singer: "I vividly remember the multitude of small moments that made this day so special. Like this one: Gathering backstage 20 minutes before the show – all of us in the circle – breathing, coming back to our bodies, reconnecting, and then entering what felt like a love warrior ritual of vocalising, bonding, getting ready to go out there".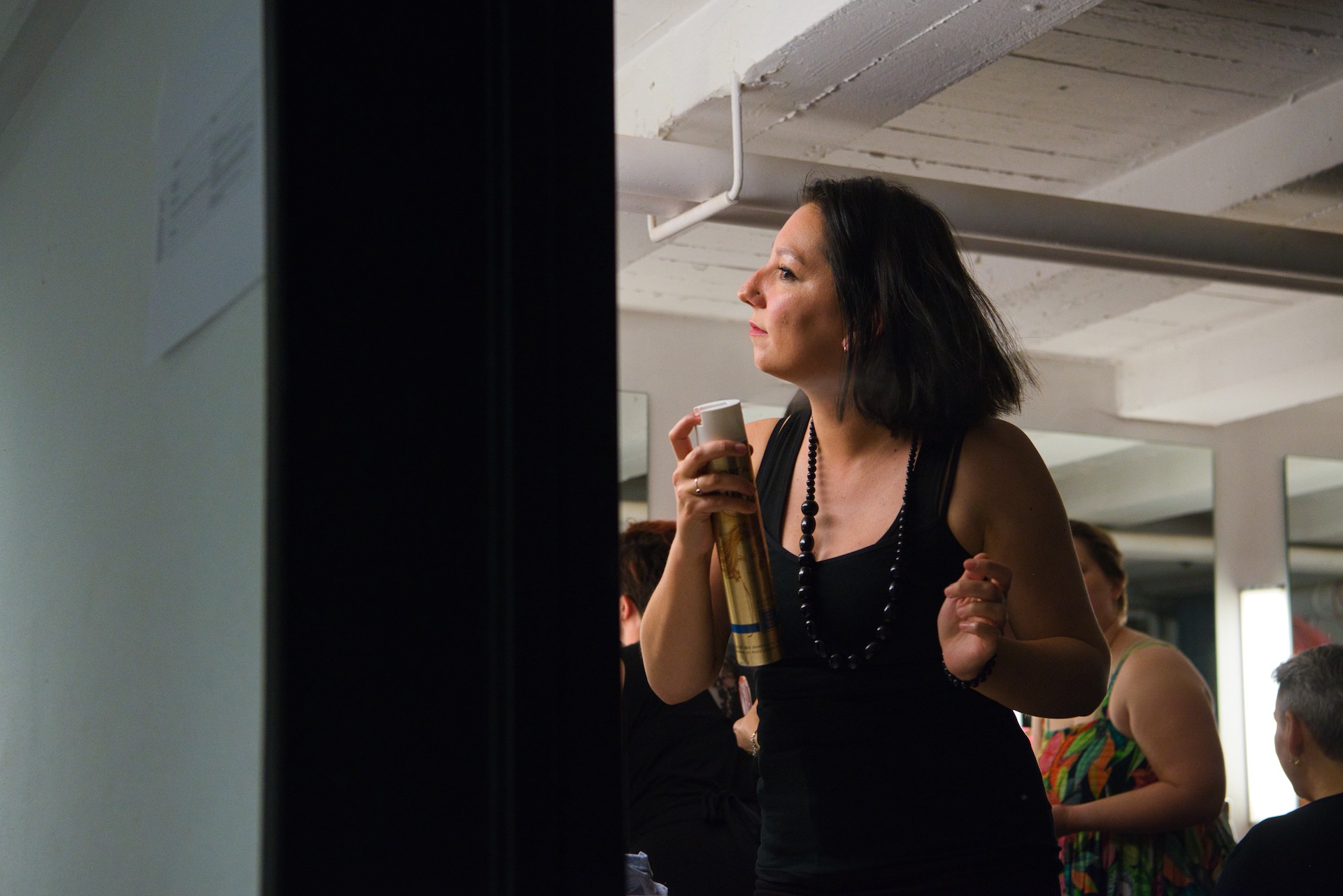 The choir will now enjoy a well-deserved vacation before starting to learn a new repertoire in September. Our next show, School's Out, will address themes specific to adolescence and school, from an LGBTQI+ angle: first times, rebellion, friendship, dreams and hope, finding yourself, coming out, social expectations… This show is based on the testimonies collected during conversation tables organized within the choir. With this show, we want to encourage our audience to question the place reserved for LGBTQI+ people in school.
Pictures: Todor Krastev