Last weekend, the choir enjoyed its annual weekend getaway at the Domaine de Mambaye in Spa. This was our chance to progress with the repertoire for our upcoming show "School's out" and to get to know each other even better.
Never before have so many of our singers taken part in this yearly working weekend. We numbered 60 singers in total!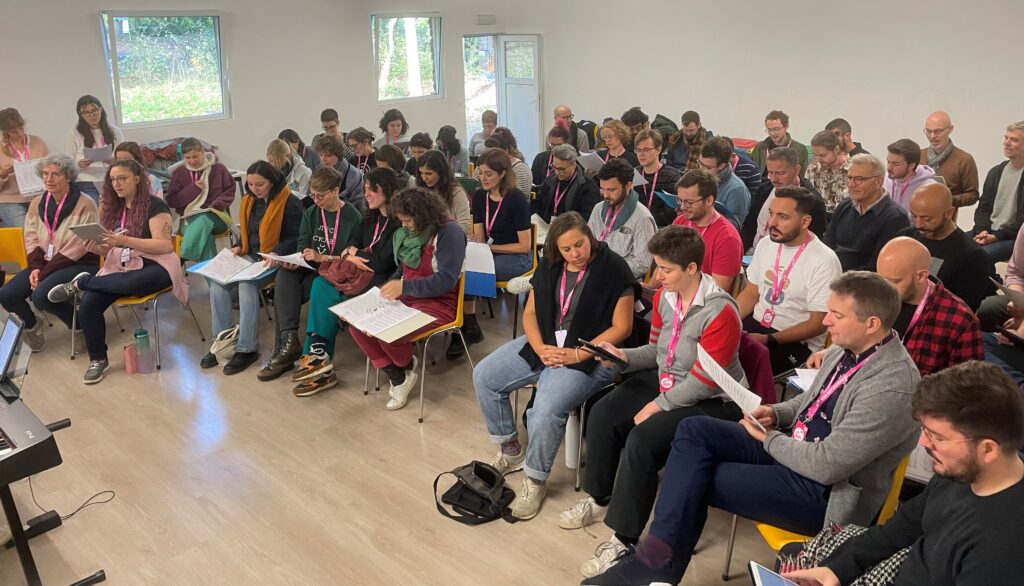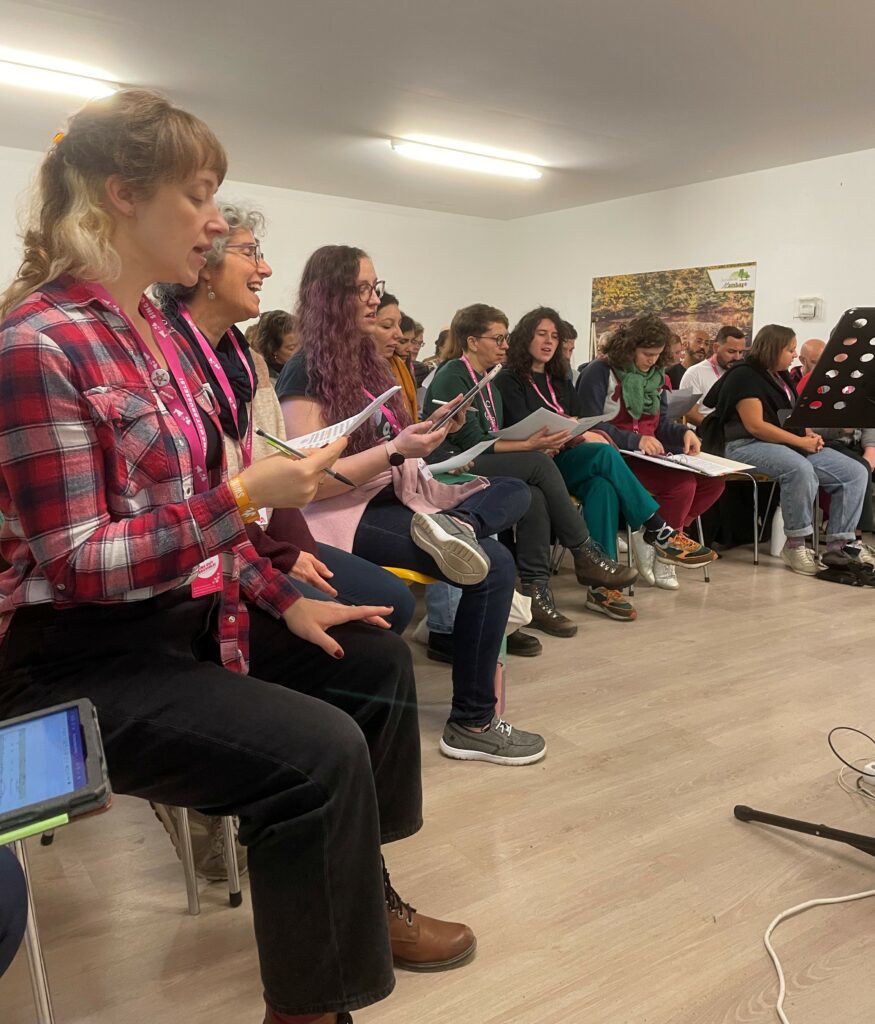 These weekend retreats allow the choir to take giant steps forward in mastering the songs we prepare. We are now getting ready for next Summer's show "School's Out", which will explore adolescence and the acceptance of LGBTQI+ people in schools. Each week we've been discovering new versions of pop songs in English, French and Dutch, arranged for us by talented artists. Last weekend's work was even more fruitful than usual as we were able to work with two choirmasters: alongside our beloved conductor Emily Allison, François Vaiana introduced us to new vocal exercises, making us more aware of our voices, teaching us how to listen more carefully to our fellow singers, and improving the way our voices blend together.
When we weren't working hard, the social activities organised during the weekend also improved the choir's blend. Friday's activity saw small groups of 5 or 6 people getting to know one another better by answering a series of questions about ourselves: our lives, our dreams, our personalities…
Two of our singers led yoga sessions each morning, and our Fabulous Party on Saturday evening was another highlight. Thanks to the team of organisers, we danced the night away to the eclectic rhythms of choir members' song requests.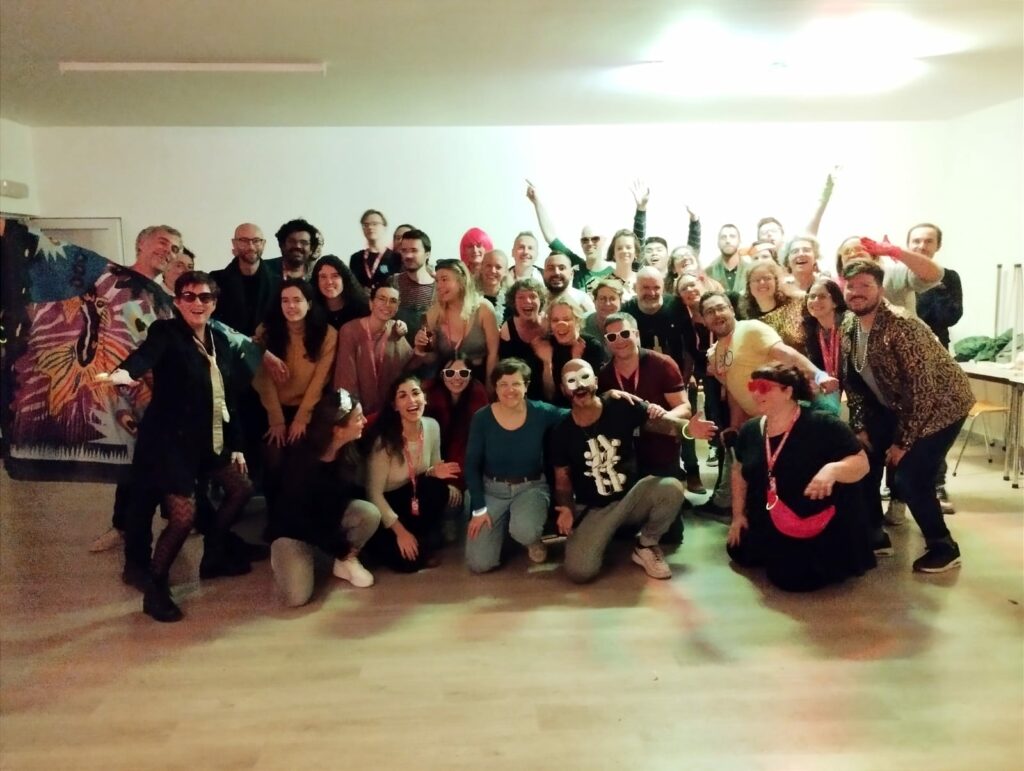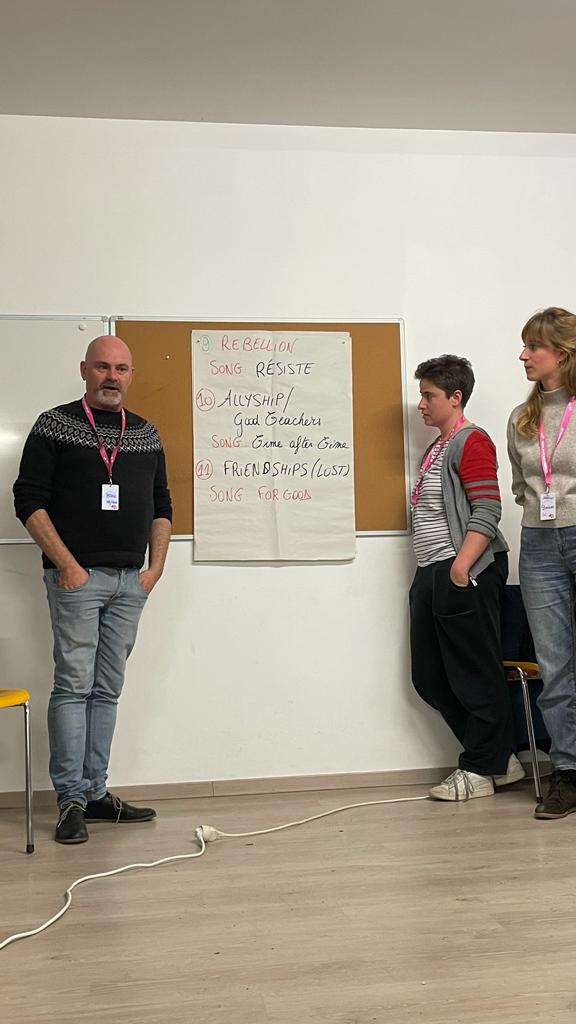 The weekend also hosted the general assemblies of the ASBL Sing Out Brussels! and Various Voices Brussels 2026 where we discussed how far our group has come and where it's going. The choir was also introduced to the structure of our show "School's Out" and the themes addressed through our song choices.
All in all it was an intense and enjoyable weekend filled with emotion. We have a new sound this season, made richer and more powerful with the many new voices adding to our diverse blend. And some of our arrangements include harmonies that are overwhelming. So there were a few tears during the weekend, but also a lot of laughter, during the rehearsals, the meals and the walks.
On Sunday evening we headed back to Brussels with the sense that we'd united our diverse community. Our next milestone is the "Sing for Life" concert on 3 December. There is nothing like the thrill of the stage to bring our group closer together!