The choir's second residential weekend of the season took place from 10 to 12 March in Hastière. On the programme: the final numbers from our new repertoire, a first look at the choreography, and discussion groups on our ongoing projects. But above all, a whole lot of friendship and some heart-warming moments.
A weekend of work is easily worth four or five evening rehearsals. The group spends two full days entirely focused on the creative work. This year, we had two goals: learning the final songs from our new repertoire for School's out in June, and taking a first look at the choreography that will accompany several of our songs. Mission accomplished!
Our caterer, Charlotte Lambertini (Apus & les Cocottes volantes), delighted us with her delicious vegetarian and vegan dishes over the course of the weekend.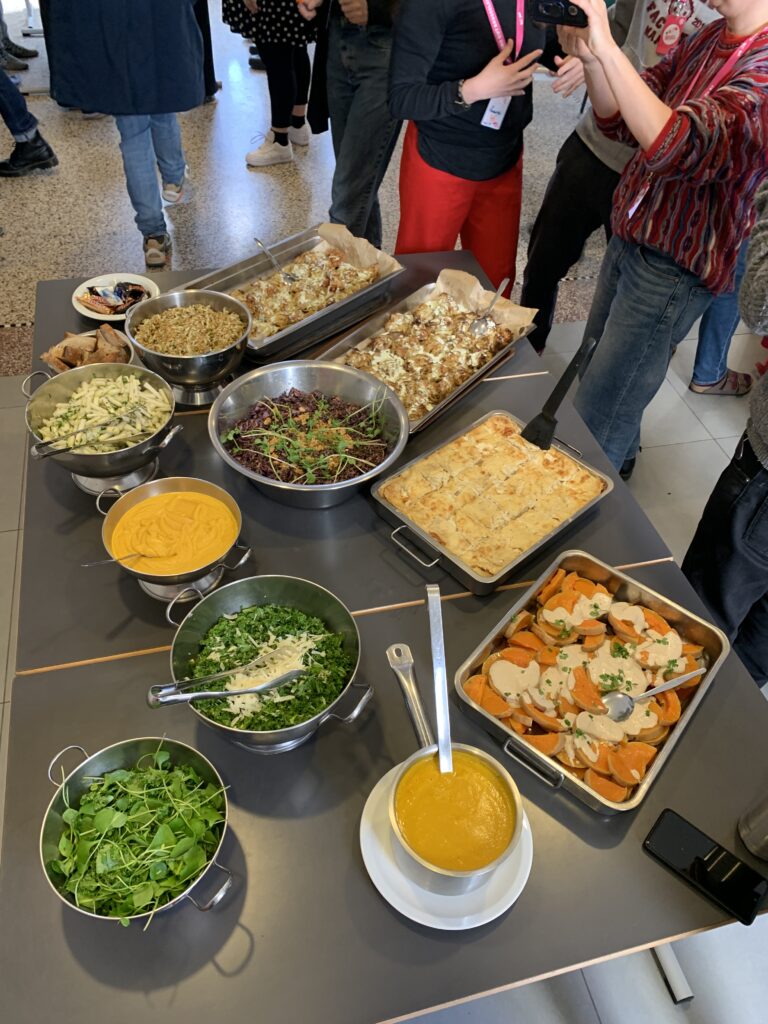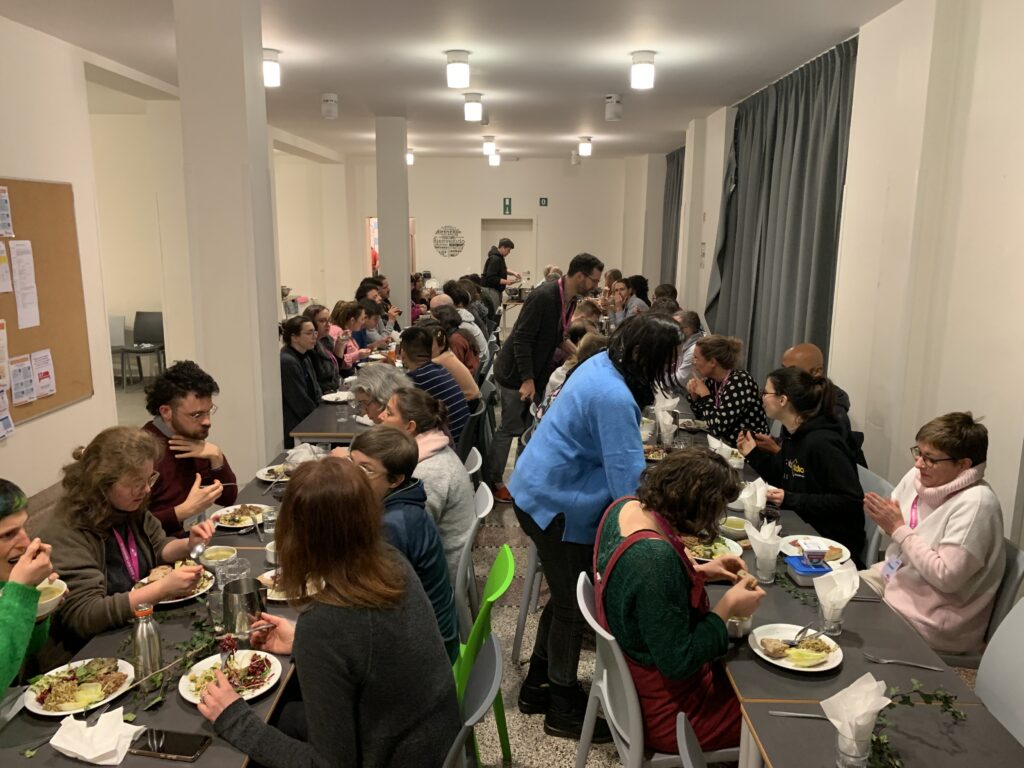 But there was a new challenge this time around, and not just for Charlotte in the kitchen. Due to the size of our group this season, 60 choir members took part in the weekend. To manage such a large group sharing a small space, we alternated between rehearsing together and working on the choreography in smaller groups.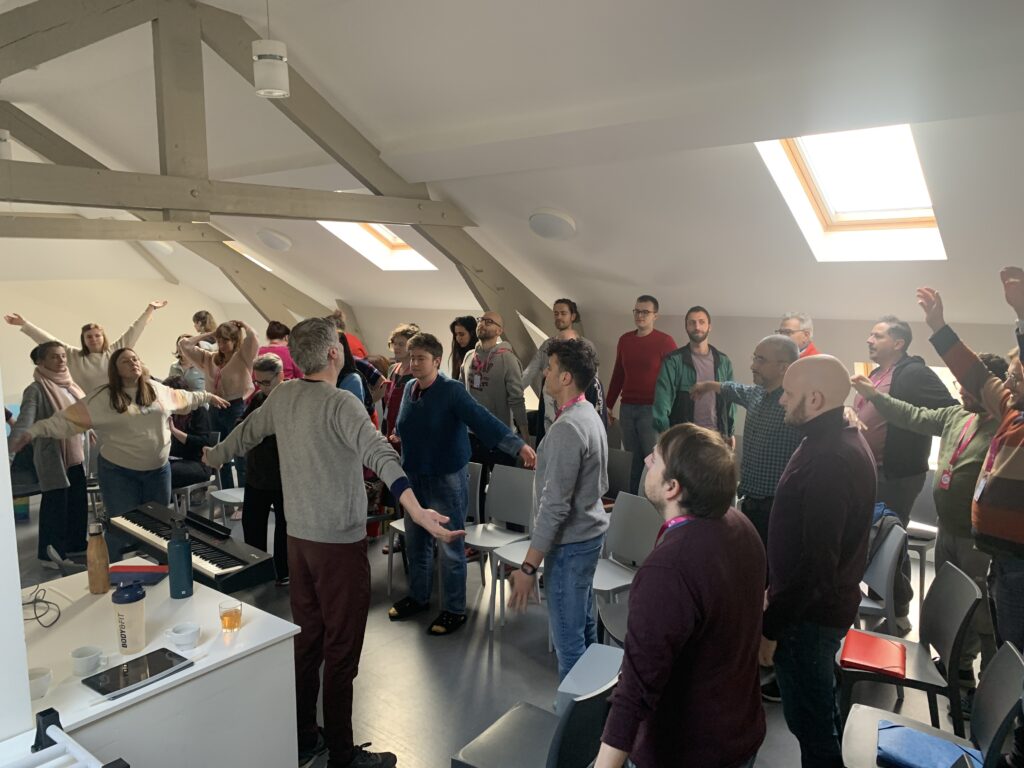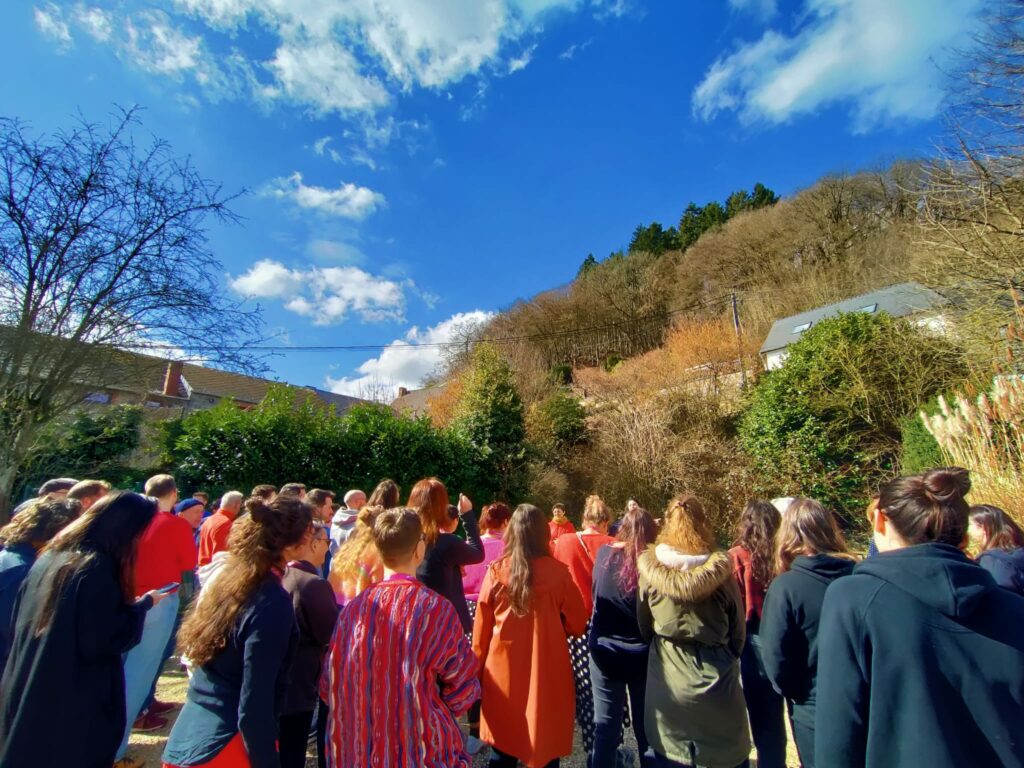 In the evening, choir members had an opportunity to actively contribute their views, taking part in various thematic workshops in small groups. The discussions were dedicated to drafting our new code of conduct and how to resolve conflicts in the choir, as well as our June show (presentation of the main theme, choosing costumes, discussing the theme of our following show).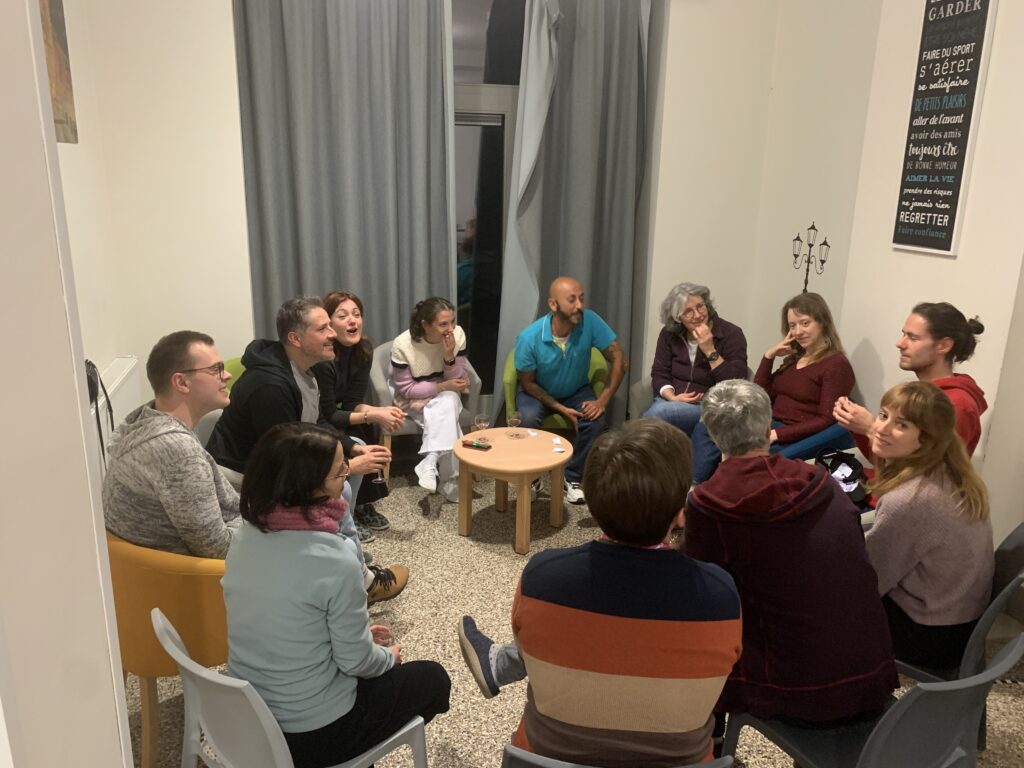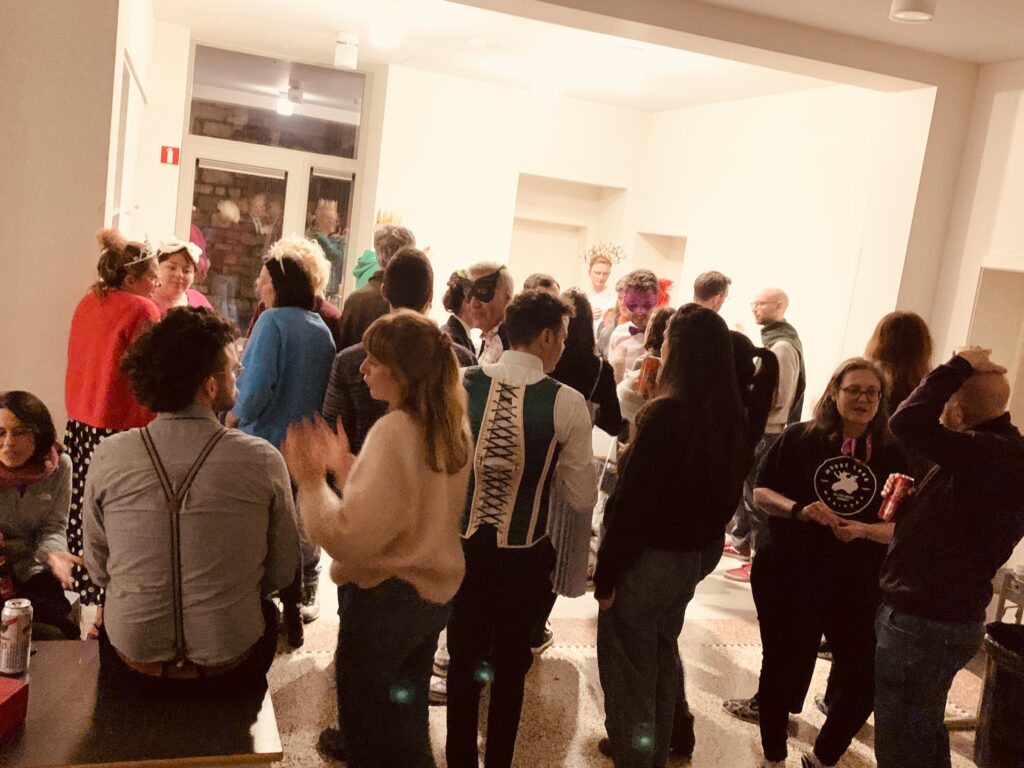 After that, it was party time of course! Our working weekends are important opportunities for members to connect, and as our choir has grown this year, it has been difficult for everyone to get to know each other at rehearsals alone. Over the course of a weekend, however, strong bonds develop as members share rooms, meals, country walks, board games, workshops, and even giggling fits during rehearsals. There are moments of joy, and a few tears too, as our voices intermingle and we instinctively respond to the beauty of the music.
Our next show, School's Out, is not to be missed on Saturday 10 June 2023 at the Cultural Centre of Uccle. Box office now open.