On 8 April, our choir opened the second edition of the Equinoxes festival, organised this year at the Tricoterie. One of our singers, Manon, is part of the organising team for this event. We asked her a few questions to find out more about this innovative project.
Manon, you joined the festival team last year. Can you tell us more about the history of this feminist project?
The festival is the idea of a group of friends who were participating in a lot of festivals in Belgium. They realised that there were often few women programmed. At the same time, Scivias, a network of artists in the music world, published a report showing the lack of representation of women in festivals. These friends decided to create the ASBL Solidaire, Inclusive et Féministe (SIF) with the aim of creating a festival featuring women and people from minorities. Then Covid caused the project to be postponed and I joined the adventure shortly before the first edition in 2022.
What makes the Equinoxes different from any other festival?
As well as being resolutely feminist, the festival aims to be accessible, inclusive and sustainable. We feel it is essential to reduce the ecological impact of the festival as much as possible. All our venues must be accessible to people with reduced mobility and they have a privileged space to see the stages. We translate a large part of the concerts into sign language. People with hearing aids can connect to an induction loop which allows them to enjoy better sound quality, without feedback in their ears. We also have a reception point to distribute headphones for children or bowls for guide dogs…
As for inclusiveness, it is particularly evident in the visibility we give to certain associations in the programme or on our stands. There is also a desire to create a link with the neighbourhood in which the festival takes place. And we use the free and conscious price system so that no one is prevented from attending the event for financial reasons.
And then of course there is your programming…
Our commitment is to programme at least 50% women. But in reality, the proportion is much higher. The rest of the line-up features people who don't usually have easy access to the stage: gender minorities, racialised people. This year, we have also programmed a drag show.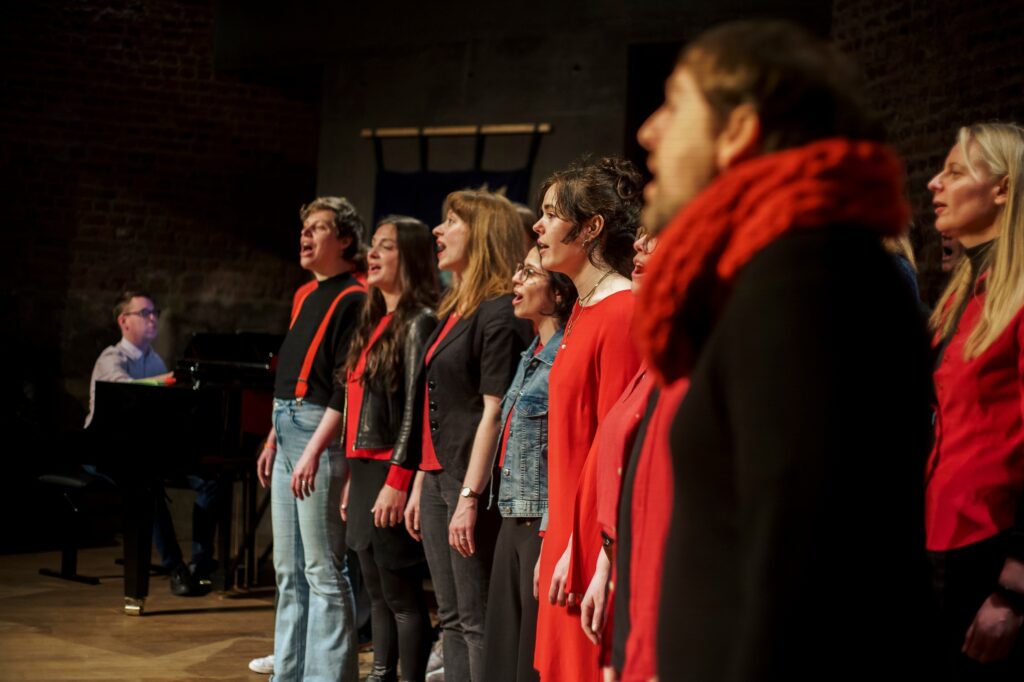 Is it a new start for the festival this year?
Yes, not least because the venue has changed. The first edition took place at Tour et Taxis. It was a great success, with between 1,000 and 1,500 people visiting the site. The results were very positive. We broke even, which is important of course, but above all the public was very supportive and gave us some good suggestions for improvement. In general, we received a lot of feedback which showed that the subject was relevant. This encouraged us to continue.
This first edition took place from 2pm to midnight. This time, we have proposed an extended festival from 12pm to 3am, with a real closing night. It's still a bit early to make an assessment but there will certainly be a third edition. Our aim is to make this festival a lasting one.
Do you have anything to add?
Our team is entirely voluntary. It is a project that is close to our hearts and an important commitment in today's society.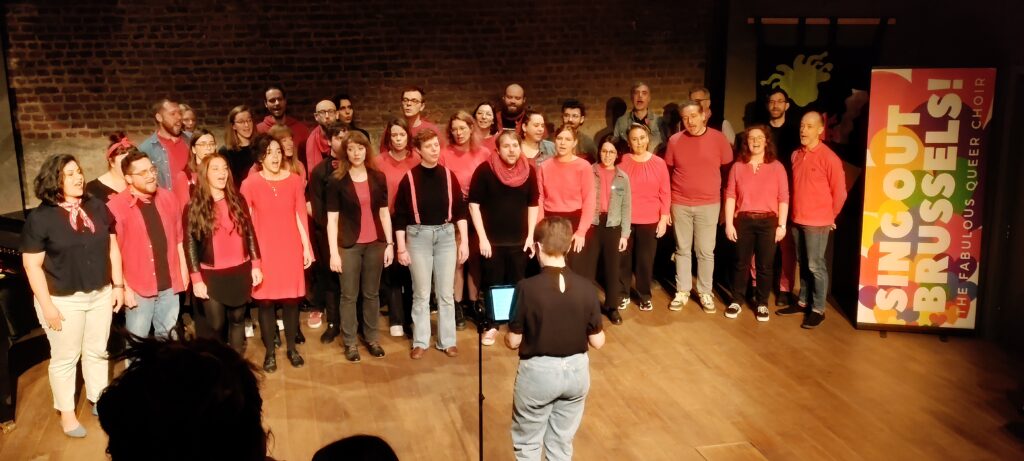 Thank you to Manon and the whole Equinoxes team for their invitation and their welcome!