At an Annual General Meeting on 20 September, the members of Sing Out Brussels! came together and elected a new team to lead our association. The new Board is younger, more diverse and keen to build new projects.
Our AGMs are important moments in the life of our association. At the beginning of each season, the outgoing Board submits an Activity Report and the previous season's accounts, as well as the budget and programme of activities for the upcoming season.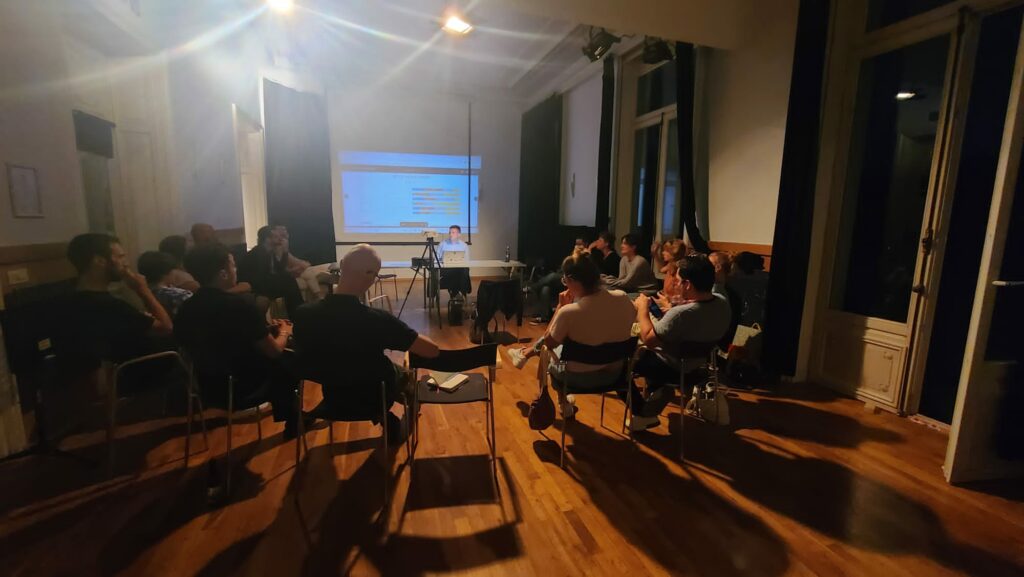 This year, to make the meeting more engaging, we divided the choir into three language groups. This encouraged discussion and facilitated Q&A on subjects that can become technical but are essential from a legal perspective. Transparency is also at the heart of everything the association does.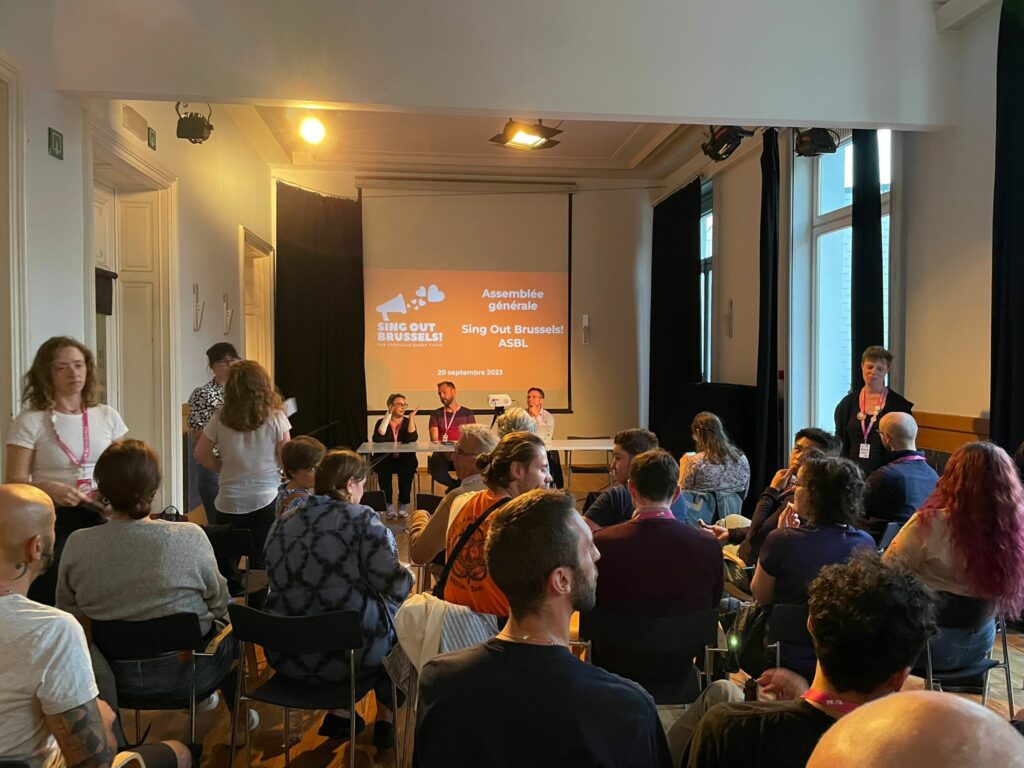 The three groups then merged for the votes. At the end of the evening, members elected the choir's Board. Each Board member is elected for a two-year term. Josephine Landgraf, elected last year, will now become Chair of the association. She will be assisted by Vice-Chair Robbie Blake, in charge of our Community Building Joy Team. Marina Belotti will continue as our Treasurer. The team has been further strengthened with four new members: Danielle Lyle will oversee the Creative Joy Team, Kit Sainsbury will focus on the Communications Joy Team, Antoine Lemaire will liaise with the Strategy Joy Team and Sheila Gijsens will assist Marina Belotti with the finances.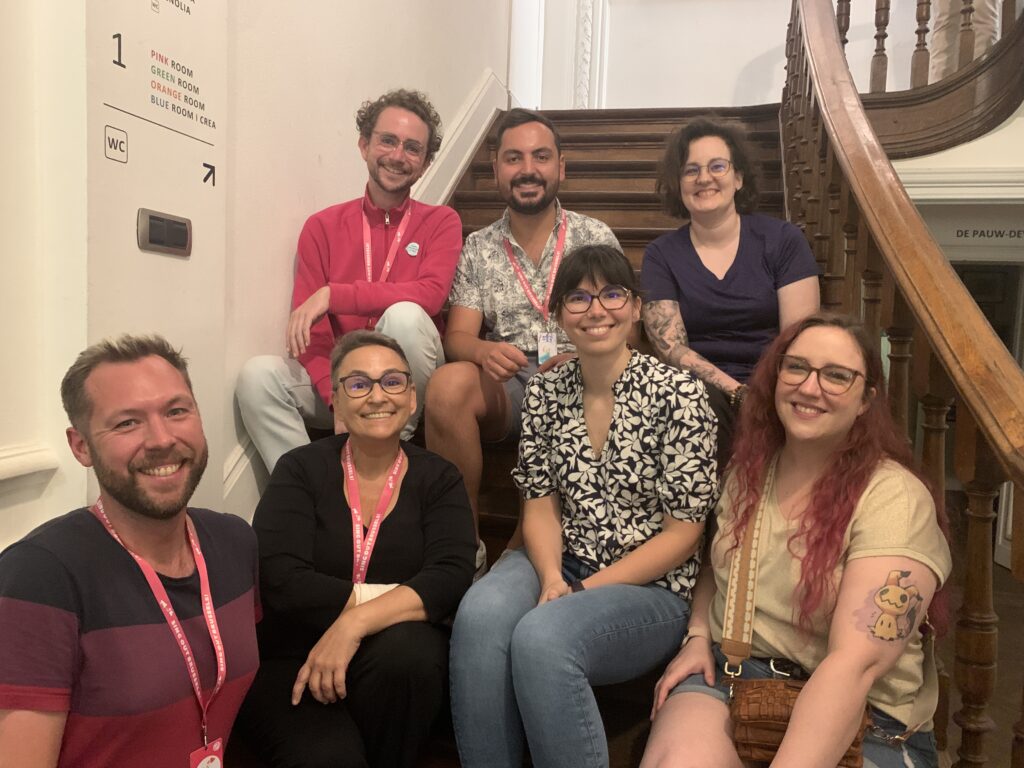 This mixed team represents then whole choir, covering all voices (SATB), non-singing members and the choir's three languages. The group is diverse in terms of nationality and years of experience in the choir, as well as in terms of the various gender identities and sexual orientations of our LGBTQI+ association.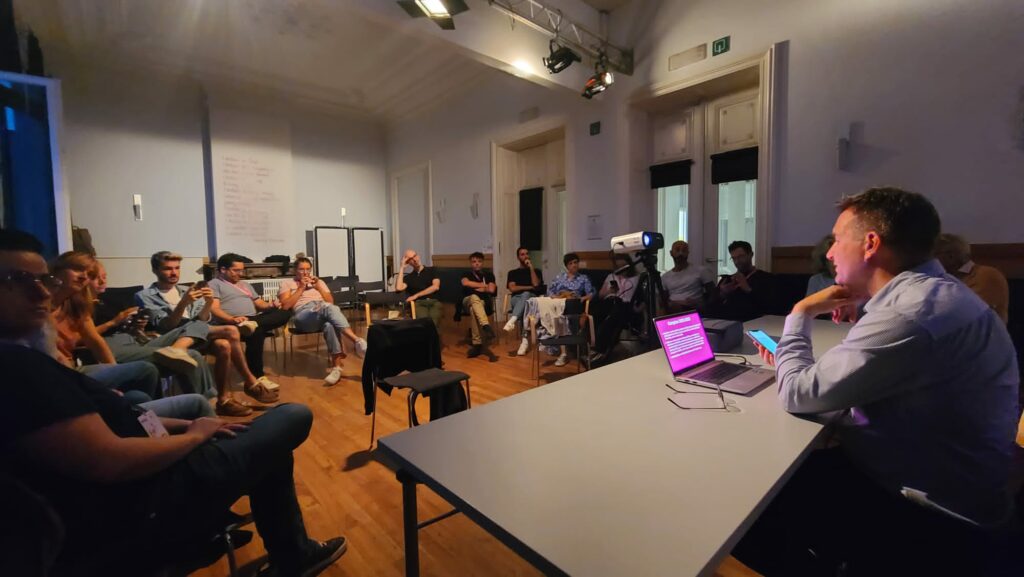 The outgoing Chair, Christophe Cordier, was warmly thanked by the members and received a number of gifts in recognition of his work over the past four years. He will now concentrate on preparing Various Voices Brussels 2026 within the association set up to organise the festival.
The new Board of Sing Out Brussels! immediately got to work on the projects in the pipeline for our next two seasons.