The singers spent two days at the Jet Studio in Koekelberg to record part of the repertoire for the "School's out" show. The album, due for release at the end of the year, will feature 13 songs, recorded both live and in the studio.
Our 'School's Out!' show was a huge success. We received a great deal of positive feedback about the quality of the music and the performance as a whole, as well as the testimony shared on stage and the involvement of our partner associations. So, we thought it would be a wonderful idea to create a lasting record with this album. Publishing our music will help to spread our message and our values.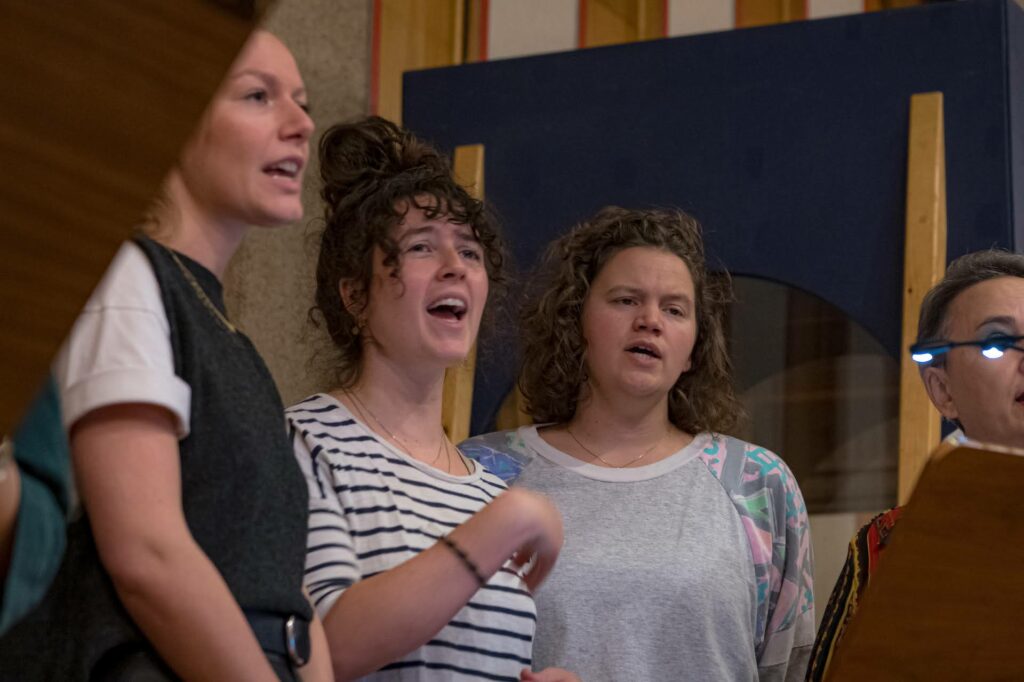 In October 2023, Sing Out Brussels! spent three days at the Jet Studio in Koekelberg. Our musicians recorded on the first day, with the choir and soloists following on the next two days. We worked with the same studio in 2021 when we recorded our EP, 'The First Fabulous Recording'. Once again, the process went smoothly, but it was an intense and tiring experience for all involved. Recording in a studio teaches you to be patient and perseverant; it's as if time stops as you experience a torrent of shared emotions behind closed doors, all culminating in the pride of knowing you have created something beautiful.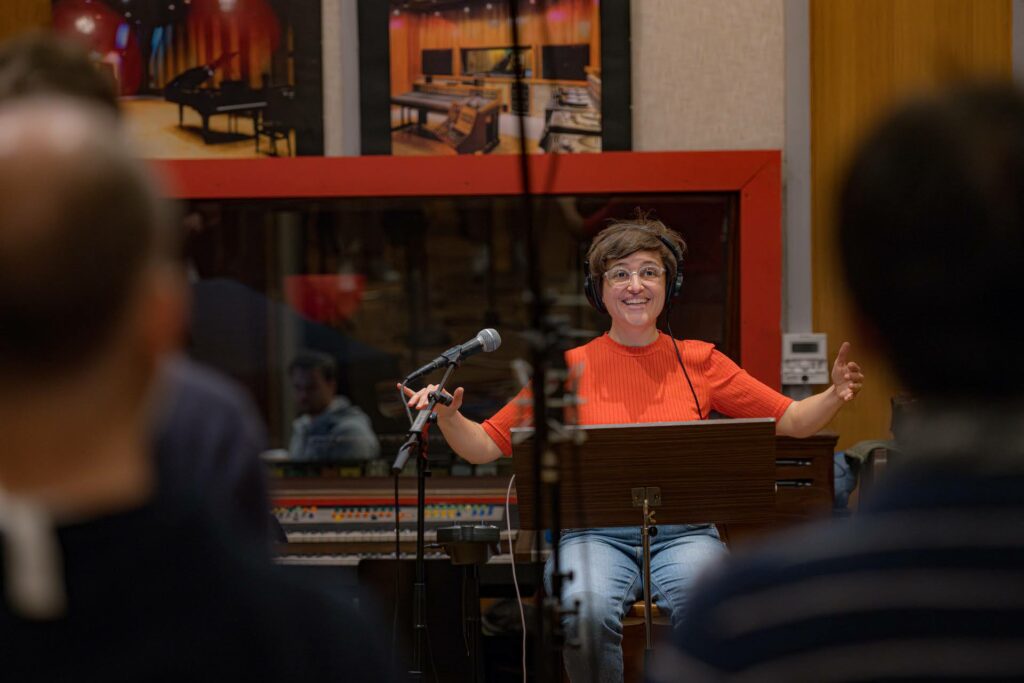 It might seem unusual to release an album combining live and studio recordings, but we feel this is a reflection of our project as a whole. Some of our live songs exude emotion and energy in a way we could never have reproduced in the studio. Others required precise work in a controlled environment to do justice to the vocal and rhythmic demands of our arrangements. As you listen to this album, you're getting the full Sing Out Brussels! experience: the enthusiasm and joy we share with our live audiences, and the musical quality and precise vocal harmony of our studio tracks. For us, this album is a lasting trace of the 'School's Out!' project that was our main focus for two years; a snapshot of the memories we'll never forget, brought suddenly back to life whenever you hit play.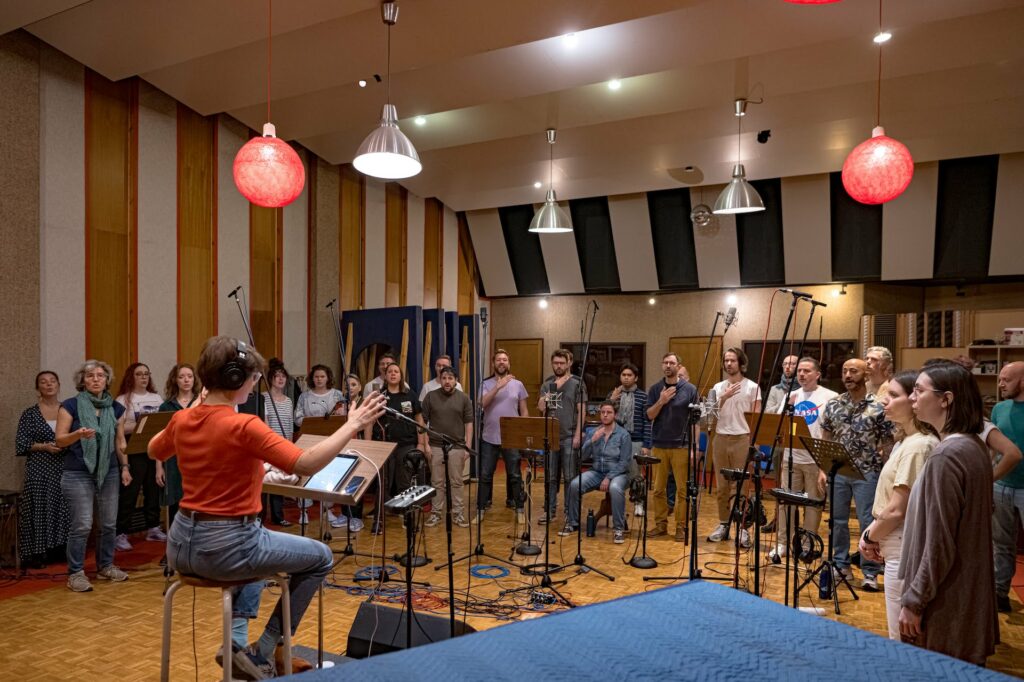 The album will be available on music platforms such as Apple Music and Spotify. You can have priority access to the album and a host of bonuses if you support us financially (from €5) on our fundraising platform www.ko-fi.com/singoutbrussels.
Pictures: Todor Krastev @todork