In solidarity with Iranian women, the local LGBTQI+ community and all those involved in the freedom movement in Iran, several of our members came together to sing Baraye.
Baraye is a Persian word meaning "for" or "because". The song, composed and performed by Iranian artist Shervin Hajipour, was posted on social networks at the beginning of the protests following the death of Mahsa Amini. The video has been viewed more than 40 million times in two days. The song has become a protest anthem denouncing the crimes of the Islamic republic and demanding freedom.
In particular, the song denounces the lack of freedom in the public space ("because of dancing in the street / because of the fear of kissing") and the suffering of Iranian women ("because my sister, your sister, our sisters"). It concludes with the slogan "because of women, life, freedom".
Sing Out Brussels! recorded this song at the suggestion of a colleague of one of our members. This Iranian colleague transcribed the song into our alphabet and recorded the text to help us pronounce it. She was present to sing with us during the recording, along with two of her Iranian friends. Their emotion reinforces our message.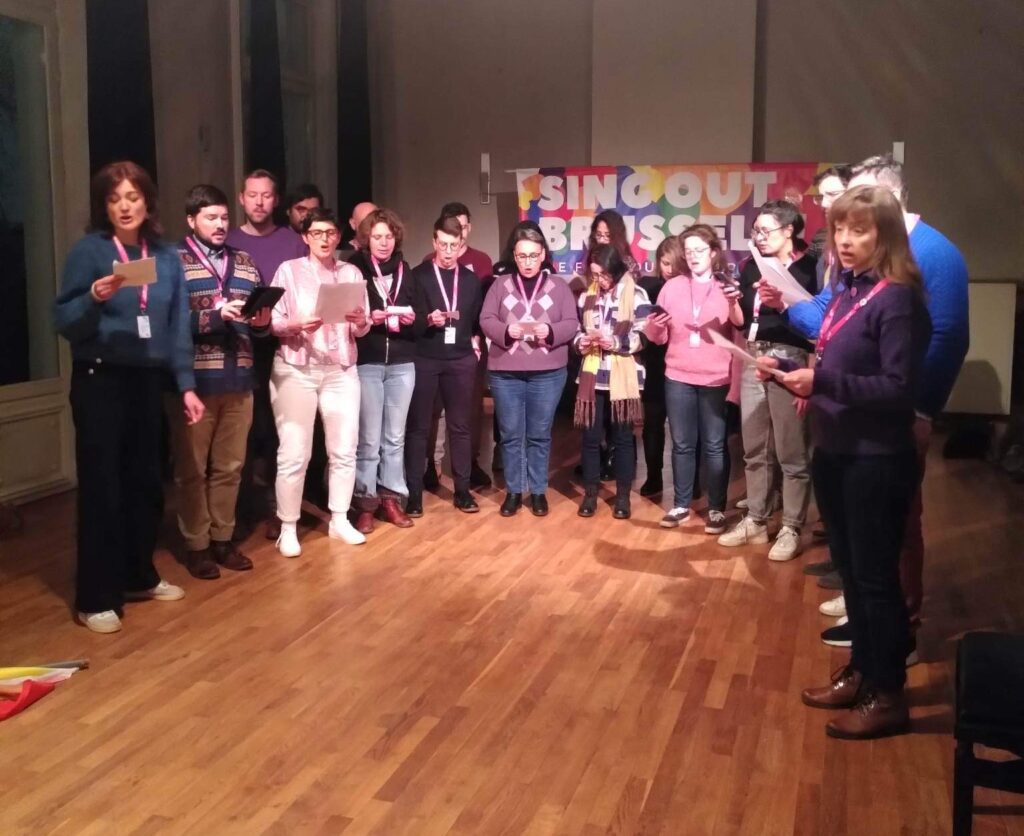 Our choir shows its support for all women and LGBTQI+ people who are fighting for their rights and freedom in Iran. Our thoughts are also with the Belgian citizen Olivier Vandecasteele, still detained in Iran.