Several of our members have been trained in 'systemic consensing', a collective decision-making method based on non-violent communication. The aim is to improve our way of working and ensure that every concern is heard.
In our organisation, people regularly take decisions that impact all singers. These people are members of our decision-making structures (board, thematic Joy Teams…) and their decisions might relate to the recruitment of members, the invitations we receive, the choice of repertoire and theme of the shows, the price charged for activities, the management of our budget etc….
These decisions are always taken in the interest of the group, and in respect of the values we defend. But sometimes, singers express their disagreement and conflicts arise. This is not surprising in a group of 85 different people. Each member responds to the decisions taken depending on their life experiences, gender identity and sexual orientation, but also according to their musical tastes, financial means, political affinities and time they can commit to the choir.
In the framework of the "Listen, care & share" project, supported by Equal.brussels, our ASBL organised workshops last year to address the notion of "safer space", with Aïda Yancy from the RainbowHouse, and to discover non-violent communication, with Karin Ferfers, from the Hathor-Instituut. Karin Ferfers offered to build on the experience by spending a morning on how to find "systemic consensing".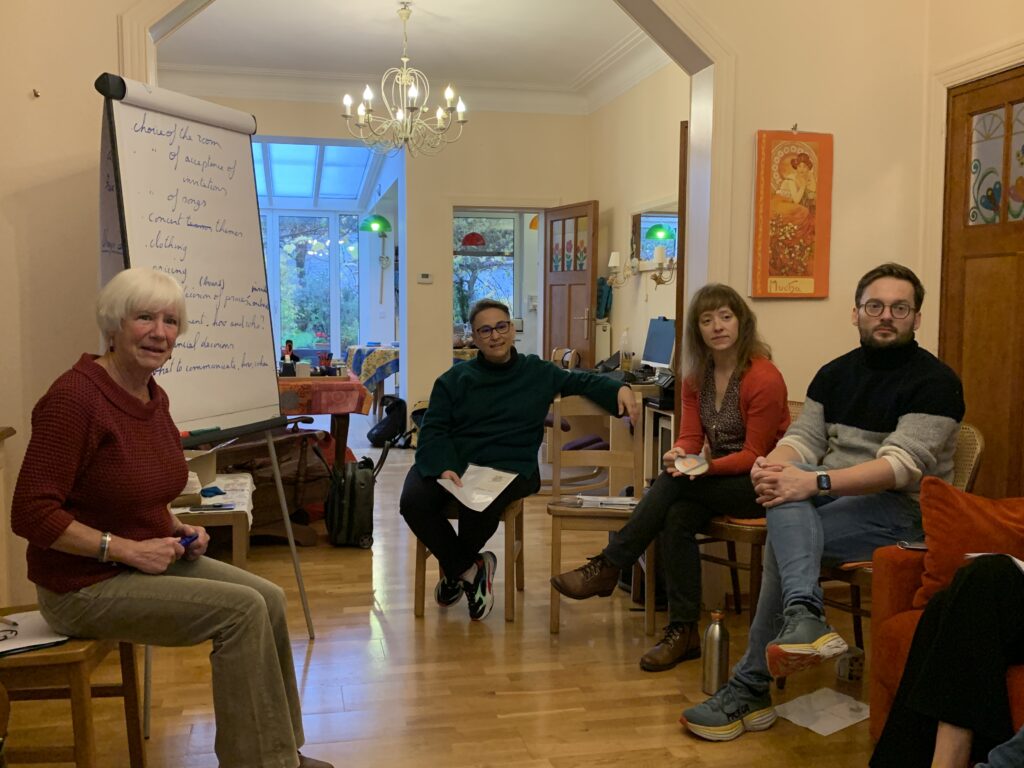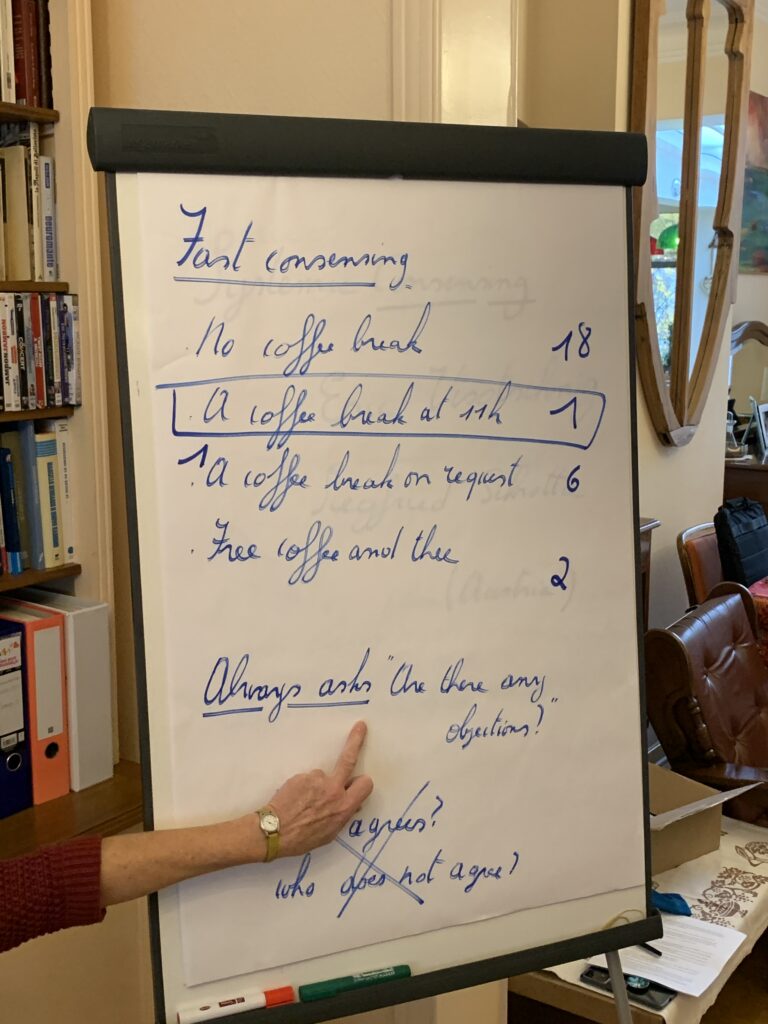 This method of collective decision-making is based on non-violent communication and aims to reach a decision supported by the whole group. The method is based on the principle that the best decision is the one that generates the least resistance. Thus, this method excludes the classic "for or against" vote or soft consensus. It is about listening to the objections of stakeholders to each proposal. By listening to their needs and opening a dialogue, the decision can be improved and supported by everyone. This approach promotes cooperation based on what is important to each member of the group and for the group interest.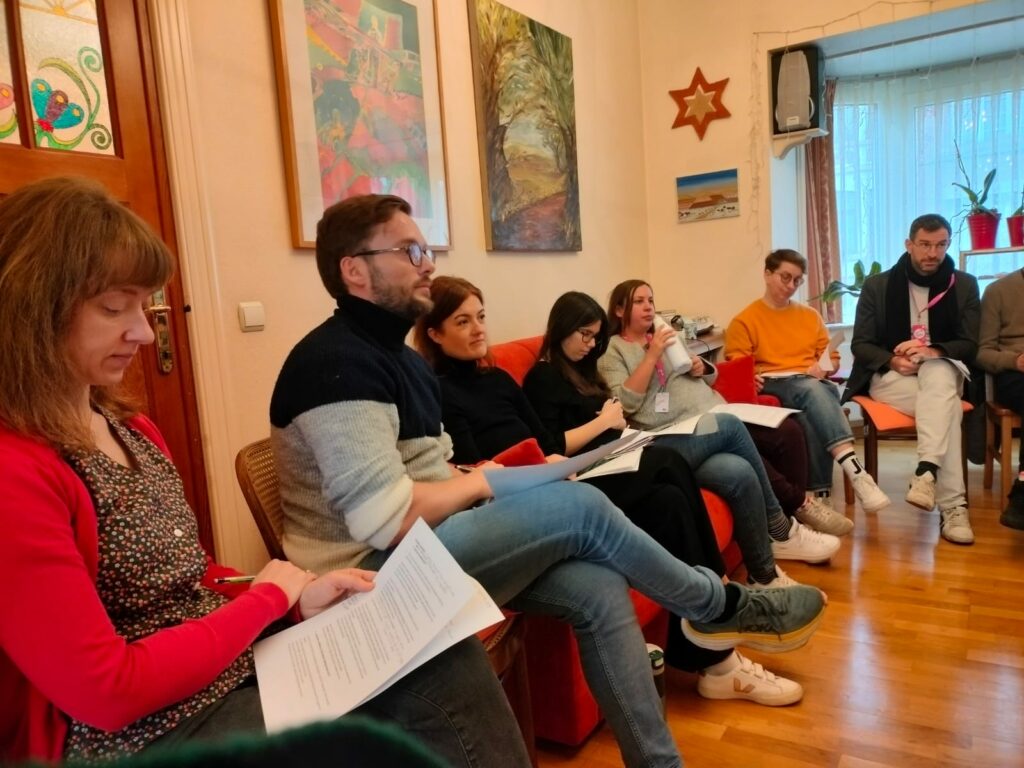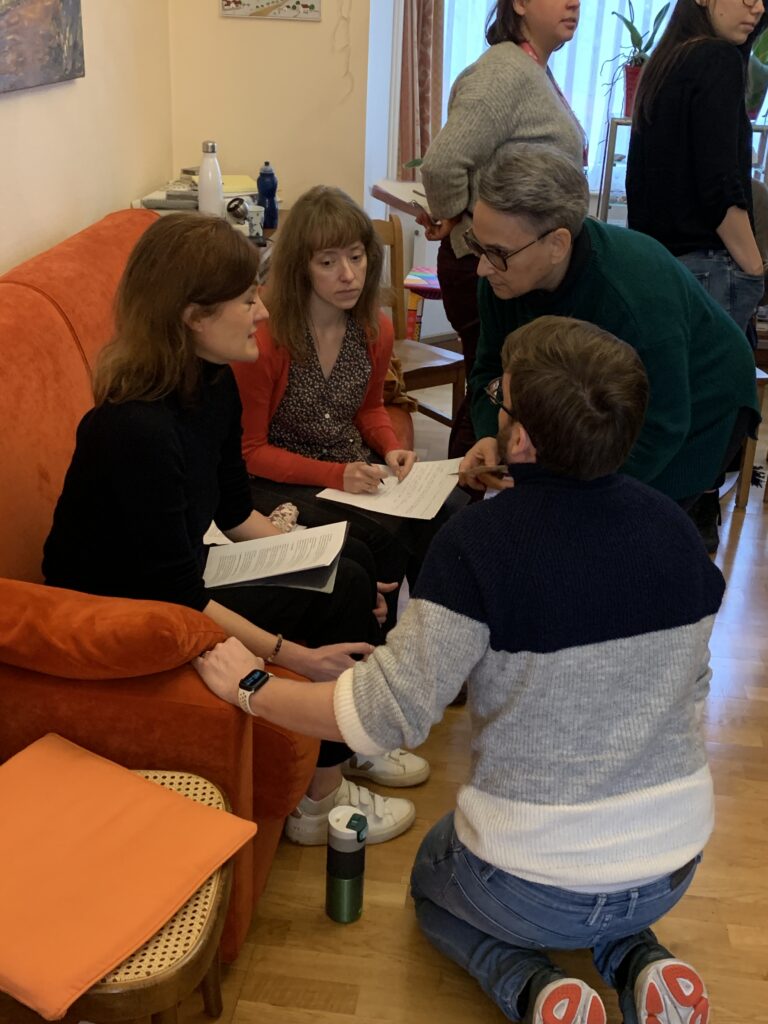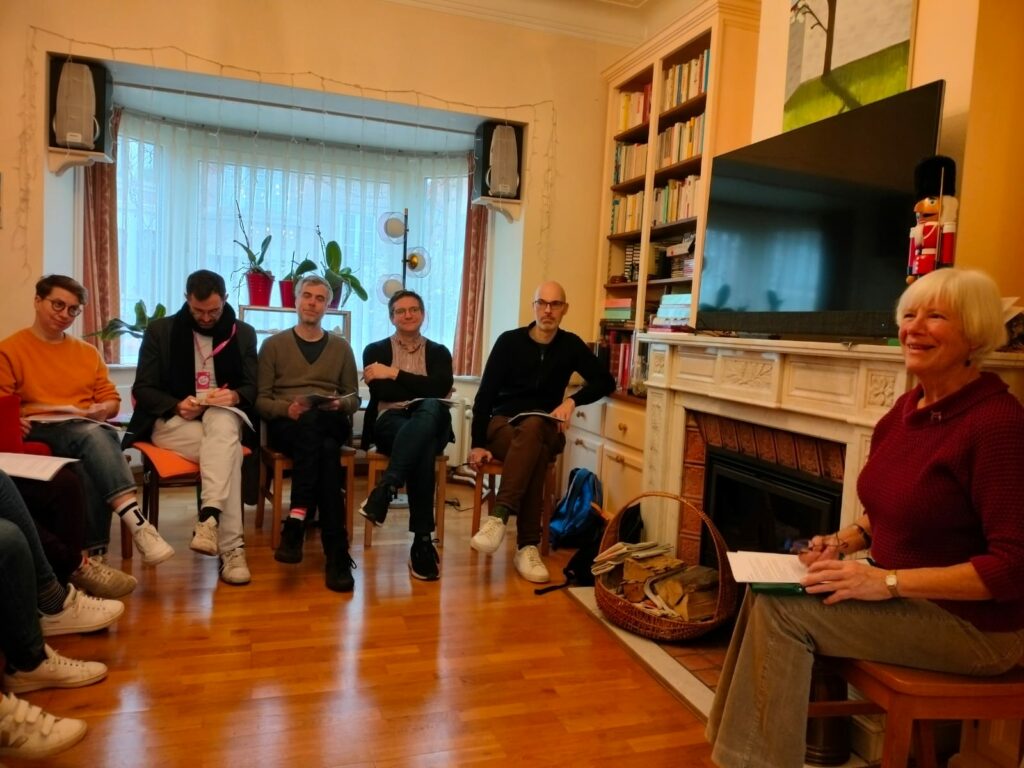 This 3-hour training course allowed some key people in our choir (board members, trusted people, members of the JT Strategy, conductors…) to get acquainted with this method. Our intention is now to implement it first in small groups, and then to test it with the whole choir. This shows how our organisation is striving to improve its way of working and take on board all members' concerns.